Presidential Advisor on Empowerment and President of Alpha United Football Club Odinga Lumumba on Saturday said that he was supporting Guyana Football Federation (GFF) Aubrey Shanghai Major to be the new president of the GFF.
Lumumba made the disclosure  during a short press briefing at the Waterchris Hotel South Cummingsburg.
According to Lumumba, while Major has not been very critical of Klass during hi
s tenure,  he believes the former Kashif and Shanghai Director has what it takes to develop the sport.
"He has helped to raise funds for tournaments and World Cup qualifiers and knows how to lobby the private sector which is a big plus. He has the administrative skills that are necessary and players that would have gone on overseas trials have been afforded in some capacity to the groundwork that he has laid out. He has also given me the assurances that he would not use his powers as president to act in any particular favor or way with regards to the Kashif and Shanghai organization and is willing to work with everyone," said Lumumba.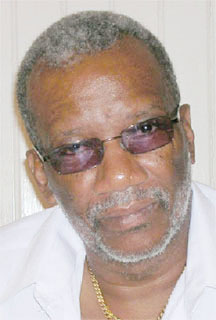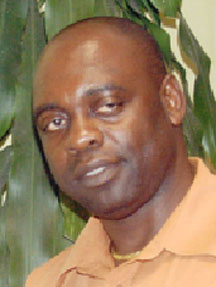 The veteran politician added that he has been afforded the opportunity to talk all four of the candidates for the post and through his assessment of the respective individuals, he concludes that the two individuals that stand head and shoulders above the others are Major and Permanent Secretary of the Ministry of Culture, Youth and Sport and Guyana Football Referees Council (GFRC) President Alfred King.
"Alfred King has the integrity and comes with no controversy attached. His only weakness is that he didn't take a side in the critical stages during the Klass era."
Lumumba said that while they are the best two possible candidates for the post, the best option is current GFF Organizing Secretary Major.
"I endorse Aubrey, there are both two good men but "Shanghai" has the edge".
And a former president of the Pele Football Club Royston Erskine also known as All-in-one, is also supporting Major.
"Most people in the football fraternity  may know me as All-In-One. I liove and breathe football. I am a flag bearer for Guyana's Golden Jaguars and Pelel Football Club and a proud one too. There is only one other person I know who takes football as seriously and regards it with as much passion as I do and that person is none other than Aubrey "Shanghai" Major, stated Erskine.
Erskine said that Major paved the way for Gregory Jackie Chan Richardson to receive his first professional contract with Trinidad's Joe Public.
"It will take a lot of hard work  to move football in Guyana to where we want it to be," said Erskine adding that he could not think of a better person and a more knowledagble person than Major to accomplish those objectives.
Electing Major as president can be seen as a wise and easy decision, Erskine ended.
Around the Web