Newcomers School of the Nations hammered Campbellville Secondary 9-0 when the Scotiabank/Pepsi Schools Football Academy resumed in Georgetown at the Carifesta Sports Complex, Carifesta Avenue on Saturday.
Tarlee Taitum and Lyndon Dorway each scored hat tricks while Wellerson Menezes scored two goals and Carlos Oviedo one.
In Linden, Mackenzie High School mauled Harmony Secondary 12-0 in the first male match for the day when play continued at the Wisburg Secondary School ground.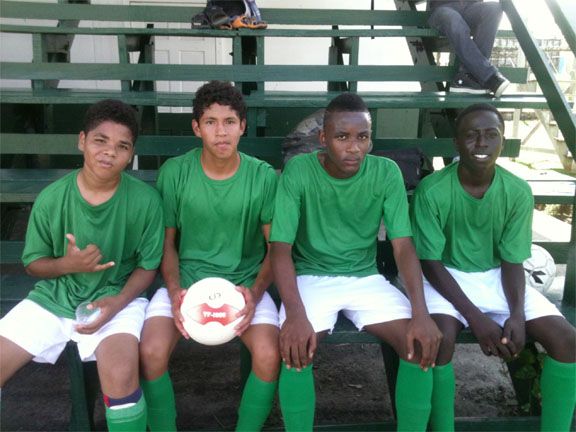 Shaquille Campbell and Quailon Andries each scored hat-tricks with Campbell netting in the ninth, 14th and 26th minutes and Andries in the 15th, 48th and 56th minutes. The other scores were Jesse Marshall (sixth minute), Vondell Nelson (22nd minute), Denelsion Rose (35th minute), Douguon Wilson (44th minute), Okocho Peters (53rd minute) and Taffon Alexander (55th minute).
The second game between Christiansburg Wismar Secondary school and New Silver City Secondary ended 2-2.
Around the Web