Elton 'The Bully' Dharry said the bantamweight title of Guyana will be his when he fights Hewley Robertson on April 20 at Princess Hotel on the Guyana Boxing Board of Control (GBBC) organized Fire Storm card.
Dharry, in an exclusive interview with Stabroek Sport, said he was back in the gym a few days after defeating Jamaican Rudolph Hedge.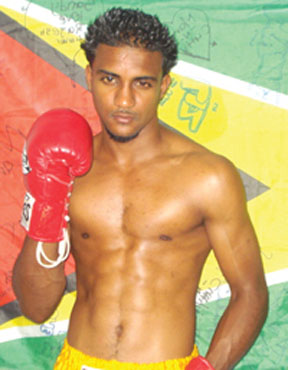 The WBC and titleholder via telephone said he was not prepared to divulge the areas which he is currently working on but would only said that, "My last fight used a lot of angles and I plan to use that again, combination punches and jabs and do what I need to do to win."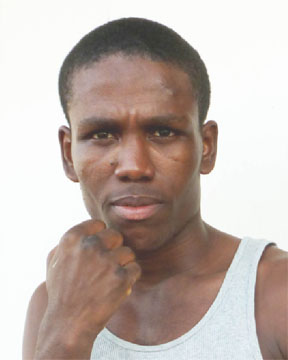 Asked whether he has seen Robertson in the ring before, Dharry said once, but said he was not prepared to make any predictions as he does not judge nor does he underestimate any fighter.
"He is a fighter, he has two hands just like me, so when I step into the ring that will be different."
Dharry said after this fight he is scheduled to fight sometime in May in New York, but would not say who the fighter is, but only that everything is in place for that fight.
Asked whether he has another promotion planned for Guyana, Dharry answered in the affirmative.
That, he said, would be sometime in June or July which would see him partnering for a third time with Pearl Vodka.  The Dharry/Robertson fight is the third fight on the card.
Mahmood Loul and Derick Richmond will fight in the super middleweight category followed by Gladwin Dorway and Mark Austin for the junior middleweight title of Guyana.
The two main event fights are Howard Eastman and Sakima Mullings for the WBC CABOFE welterweight tile and Clive Atwell and Raphael Hernandez who will be vying for the WBC CABOFE featherweight title. The winners of the final two fights will advance to the World Boxing Cup in June.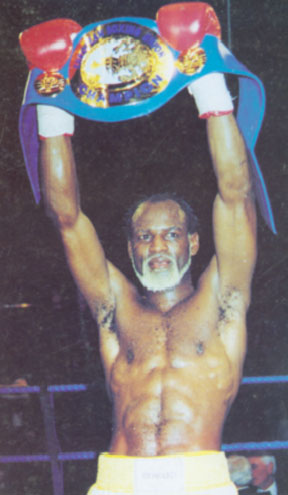 Around the Web