The executive members of the Guyana Amateur Body Building and Fitness Federation (GABBFF) will host a meeting with stakeholders, athletes and gym owners to discuss future plans for the year on Saturday on the top floor of the Bank of Guyana.
So said president of the federation Kevon Bess during an interview with Stabroek Sport.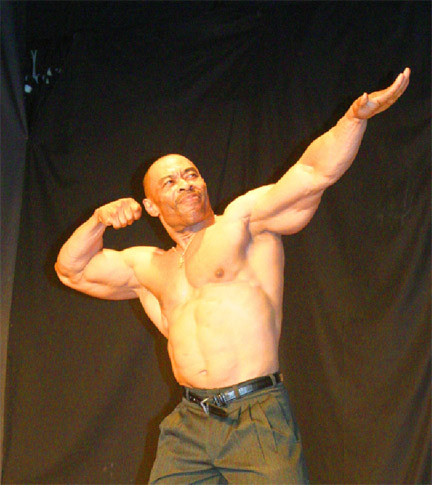 "We (the executives) will be holding a meeting with the athletes and the stakeholders to bring them up to speed concerning the plans for the new year," said Bess.
"We will be discussing topics to make them aware of the functioning of the GABBFF and to also to highlight the penalty of hosting shows without the sanctioning of the federation which has been going on of late," he added.
Bess disclosed that vice president and internationally acclaimed body builder, 2010 Mr. Universe Masters champion, Hugh Ross, will be in attendance to give advice and answer questions as well.
"Hugh Ross will be there giving advice on training and nutrition for the athletes heading into the novices championships in May," Bess disclosed.
"We had a bit of a late start after our elections in February so the meeting will be very informative and will worth the time,' he added.
The GABBFF boss stated that the Novices Championships will be staged on May 12 at the Theatre Guild and that will be followed by two more local bodybuilding events for 2013.
"We will be getting the Cliff Anderson Sports Hall for the seniors which we want to bring off in July since we had a late start. We want to do both shows not too far apart because we would not have the Hugh Ross Classic this year.
"The GABBFF also wants to do another show, a free up show, where we will get some guest artists or something sometime in August or September because some of the athletes are asking for it."
For the novice's event, Bess said that he is hoping to garner more benefits for the hard working athletes rather than just a trophy but that will depend on sponsorship.
He also disclosed that Barbadian muscleman, Stephenson Bell, will be the guest poser at May 12 championships.
Around the Web