Top seed Carlos Adams defeated Rudy Grant 6-1 6-0 in the lone fixture of the men's over-35 singles in the Assuria Classic lawn tennis competition  continued at Harry Panday's place Bel Air Park on Monday.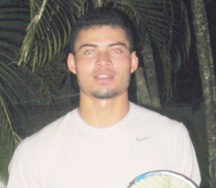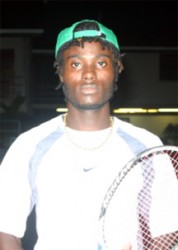 Adams, with three wins from as many matches, has set up a thrilling clash with second seed and also unbeaten player Godfrey Lowden for the over-35 title on Sunday.
In action on Tuesday also at Harry Panday's court, Bel Air Park, men's singles third seed Leyland Leacock was made to work by junior player  Daniel Lopes, whom he defeated in  7-6 (7-5) 7-6 (7-2).
The two top seeds in the men's division Anthony Downes and Jeremy Miller will meet in the Assuria Invitational Classic when they face off this Sunday at the National Racquet Center, Woolford Avenue.
The women's division will get underway on Saturday at the same venue from 9:00am with former Pegasus Open ladies champion Carol Humphrey set to compete.
Humphrey has formally accepted the invitation to play in the tournament at the last moment. Her acceptance was accepted by the tournament committee, which now brings the ladies draw to four players.
The closing ceremony will also be held on Sunday at 4:00pm at the same venue.
Around the Web