Former national captain Earl O'Neal is throwing his support behind current Georgetown Football Association (GFA) secretary Christopher Matthias when the Guyana Football Federation elects a new president tomorrow.
Former president Colin Klass has been banned by the world governing body FIFA while acting president Franklin Wilson has not been nominated.
Those contesting the post of president tomorrow are Matthias, Aubrey `Shanghai' Major, Alfred King and Ivan Persaud.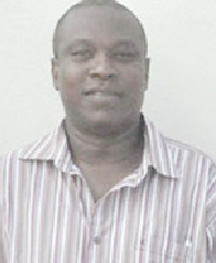 In an exclusive interview Stabroek Sport O'Neal stated that he was throwing his weight behind Matthias.
Matthias, the GFA's presidential nominee, is seen in some circles as the most suitable candidate for the post which O'Neal states is the right assertion.
"Matthias is the best man for the job. Look what he has done for football in Georgetown. He is a good administrator and an honest person and would bring the accountability and transparency that the GFF desperately needs."
The former national coach added: "Some of those people just want to get there to benefit themselves. Some of them going for a drawback and that if you vote for them when they get there you will get position. Matthias can change things; all the sub associations should throw their weight behind him. The last two Banks Beer tournaments were huge successes because he was instrumental in its running. I have never seen a crowd of that magnitude for any sport before. If he can do that for Georgetown, imagine what he can do for football nationally," said O'Neal.
O'Neal, in continuing, avowed that the present administration has done nothing for the game and that certain candidates who are now running for office have been part and parcel of the regime that simply crippled the sport.
"Under the current administration there have been no development and no transparency and accountability. Look what happened between them and the players. Then they switched the game with Guyana versus Mexico and say we get money but where is the money? Now you have `Shanghai' (Aubrey Major) running for office who was part of the regime under Klass. He was there when footballers were being mistreated and underpaid. Why didn't he speak out then? If `Shanghai' goes there it will be more chaos. He can't do anything for football, he had his chance and did nothing and now he running for office?" questioned O'Neal.
"Now we have a women's association that got rights to vote but what have they done? When last was a women's tournament held. There has simply been no development of female football under this regime," contended O'Neal.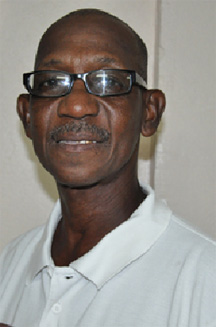 Asked about his thoughts on the other candidates, O'Neal said: "I really don't' know much about Alfred King and I really don't know what he has done for football over the years. All I know is that he is the President of the Guyana Football Referees Council (GFRC) and the Permanent Secretary of the Ministry of Culture Youth and Sport.
"Ivan Persaud, I would have liked to see in the same team with Matthias. He is a very qualified individual who I think would be the most suitable person for the Technical Director position because of his expertise and love for the game," added O'Neal.
O'Neal in concluding stated: "Chris Matthias is the right man for the job. No other person suits that position and I hope that when the time comes to vote that they make the right choice because football will suffer if we don't."
Also throwing support behind Matthias is Camptown Football Club first vice president Leroy Prescod who said…"based on working with him in the past and knowing the type of person he is I believe he is the right man for the job. If people like Banks DIH are supporting him, then it's obvious because Banks has always been a long term supporter of football."
Prescod contends that under Matthias's stewardship football would really develop in Guyana, stating that the two year ban incurred by the GFA was actually a blessing in disguise.
"Chris and the GFA are interested in developing football and even though they were suspended they still were able to pull off the biggest football tournament in Guyana's history in terms of both money and attendance."
Around the Web