The scheduled Hewley Robertson versus Elton 'The Bully' Dharry national bantamweight title fight on the April 20 mega card dubbed 'Fire Storm' is off due to a shoulder injury sustained by Robertson during training on Tuesday.
However, according to President of the Guyana Boxing Board of Control (GBBC), Peter Abdool, Dharry, the crowd pulling, reigning CABOFE bantamweight champion, will be action at the Princess Hotel for his ring date against potential opponents Richard Williamson or Rudolph Fraser.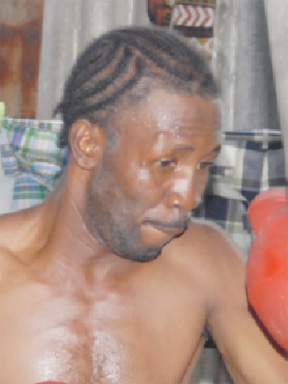 "We got the x-rays from Robertson and he won't be able to train for the next six weeks," Abdool revealed yesterday.
"It is very hard to find fighters at 118 pounds (bantamweight division) but Dharry will be in the ring. We have some fighters that we are in negotiations with, foreign and local."Whether it will be a title fight or not Dharry will be in the ring," Abdool assured.
When quizzed on potential opponents for 'The Bully', Abdool stated:
"There is young and talented Williamson and also battle-tested veteran Rudolph Fraser. The possibility also exists that we have a foreign fighter coming in to face Dharry."
The US-based Dharry, who is currently training in New York, is scheduled to arrive  in Guyana next week.
Meanwhile, Robertson expressed disappointment over the injury but mentioned that injuries are a part of an athlete's life whether in training or competing.
"I am very disappointed," Roberston bemoaned yesterday.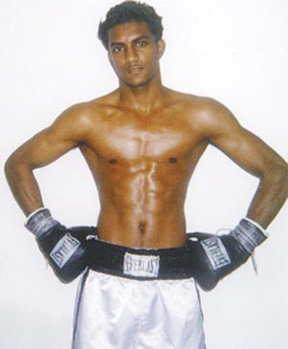 While still groggy from the anesthesia the doctors administered to replace his slipped shoulder, the bantamweight pugilist added.
"I was really looking forward for this fight; I was training very hard, morning and afternoon but God knows best, these things happen to athletes in and out the gym."
What is for certain however is that next Saturday's card will be headlined by three-division champion, Clive 'The Punisher' Atwell and Venezuelan knock out artist, Raphael Hernandez for the vacant WBC CABOFE featherweight title.
Other bouts on the card will see Gladwin Dorway taking on Mark Austin for the vacant junior middleweight championship, Howard 'Battersea Bomber' Eastman versus Jamaican, Sakima Mullings for the vacant CABOFE welterweight crown and Mahmoud 'The Extractor' Loul versus Derek Richmond.
VIP tickets will cost $10,000 while ringside and outer ringside will cost $5000 and $2500 respectively.
Bell time is 20:00hrs.
Around the Web