Former Golden Jaguars coach, Jamaal Shabazz and current national captain, Chris Nurse have both endorsed Aubrey 'Shanghai' Major as the best choice to become president of the Guyana Football Federation (GFF) at tomorrow's annual general meeting.
Shabazz and Nurse widely regarded as Guyana's most successful football coach and captain with wins in four World Cup qualifying matches, yesterday sent out emails to media operatives here expressing their support for Major.
Nurse said he felt that Major has the ability to lead the GFF.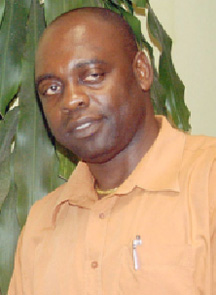 "Unquestionably if there was a bright spot of the current administration it has been `Shanghai'. All of the candidates each have very strong resumes and credentials to sustain the position, however through good, bad and dreadful Mr. Major has remained the one person within the federation who demonstrated the ability to deliver," he wrote.
Nurse said that Major, despite not being a power player within the GFF was still able to reason and negotiate with the players consistently to provide the best outcome.
"He opened the doors for local players to start plying their trade in professional leagues globally. He has also promised that if appointed he will ensure the players will receive the monies that the current executive committee has failed to deliver, the 12% from the game against Mexico in Houston," Nurse added.
His business and fund raising skill set are unquestionable and he has for decades demonstrated the skills necessary to organise and manage football as a business in his personal endeavours, stated Nurse.
Shabazz, in endorsing Major called him a "sincere brother and one who crosses all political and racial barriers."
"Shanghai has my total support and endorsement to become president of the Guyana Football Federation. He brought me to Guyana and introduced me to a people and a country that I love very dearly and has always been a sincere brother to me in all aspects of my life," stated Shabazz.
"Every time I think about Guyana and our football it drives me to tears. The love and brotherhood that we built in our work, I thank Almighty God everyday for the opportunity he has given me to meet a brother like Shanghai and all the wonderful people that I met in my work here," he added.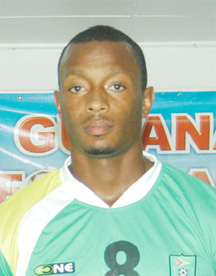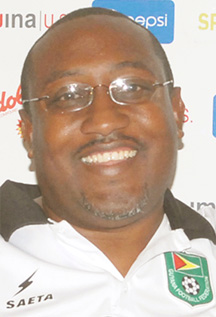 "When you look at the fruits of Shanghai over the years you see a man that has worked tirelessly for his people. Way back in the 1990's he brought the likes of Collie Hercules, Charles Pollard, Jermaine Scott and company to Trinidad, which has opened doors for so much players from Guyana to become professionals," added Shabazz.
"As recent as three months ago Shanghai had a hand in teenagers Trayon Bobb and Daniel Wilson and veteran Walter Moore, signing contracts in Europe.
"His vision and passion for the game and his country is what we need right now if Guyana is to transform into the football giant that it has shown the potential to become."
Shabazz, who now coaches his native Trinidad and Tobago, national senior team felt that Shanghai's pedigree crosses all political, social and racial boundaries.
"`Shanghai' has the respect of the government, the opposition parties, the Africans, Indians, Portuguese and the Amerindians. He is respected by the rich and is loved by those who are needy. His personality is just what Guyana needs at the moment," Shabazz added.
"He is a man for the people, the players, the coaches and if we are honest, his time has come, he has earned this right to be President, added Shabazz.
"If I am to pinpoint two persons who played a special part in the success of my work with the Guyana National team, I would say Wayne Dover and Aubrey Shanghai Major.
"Guyana does not need a third coming of Jamaal Shabazz but you need an Aubrey 1Shanghai' Major for President.
"I fully endorse Shanghai and his slate for the Guyana Football Federation elections," Shabazz ended.
Around the Web