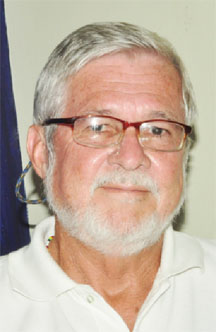 In excess of 60 boxers from 10 gyms across the country will compete for trophies and medals when the Guyana Boxing Association (GBA) boxes off its three-day National Novices Championships tonight at the National Gymnasium tarmac.
The open air event which will be the first national competition for 2013 is scheduled to commence at 18:00hrs.
During a media briefing at the Ministry of Sport yesterday, GBA's Technical Director, Terrence Poole intimated that there are a number of bouts (male and female) carded for the championships.
"Boxing fans can expect to see some female fights that would add some spice to the card", said Poole.
"There are a number of female bouts that are carded for the three-day affair and we expect to have over 60 boxers there between the ages of 17 and 34 so I encourage the public to come out and support this event", said Poole. Boxers will come from gyms such as Forgotten Youth Foundation (FYF), Guyana Defence Force (GDF), Essequibo Boxing Gym, Pocket Rocket, Rose Hall Jammers, Republican, Police, Carryl, Young Achievers and Timehri Boxing Gym.
Poole also expressed gratitude to Director of Sport, Neil Kumar and sponsors Digicel and Star Party Rental.
Admission is free.
Around the Web