Former Guyana wicketkeeper/batsman Neil Barry snr, was elected president of the Malteenoes Sports Club when the club held its Annual General meeting recently.
Barry, who played nine First Class, matches and 12 List A matches for Guyana between 1987-1996, replaced Lance Hinds, who was president since 2007. In a brief statement Barry thanked the members of the club for their support and promised to oversee a period of development at the club, as well as a transitional period, as he encouraged younger members to play a bigger role in the club's administration.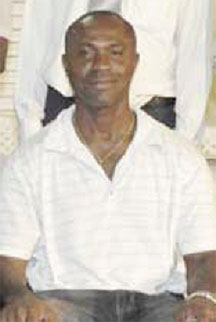 The Malteenoes Sports Club is in its 111th year, after being formed by Barbadian born Ferdinand Christopher Archer in 1902, and has been seen as a venue where underprivileged citizens can participate in sports. Over the years the club has been moulded into a developmental institution, which has established itself as a top first division cricket club while producing a number of national and West Indian cricketers. In recent times the club has also established itself as a leading institution of table tennis, while karate and darts have become popular activities at the Thomas Land's club.
The process was overseen by Ronald Williams, Omar Bacchus and Malcolm Peters.
Barry has been a member of the Georgetown Cricket Association for a number of years, and is currently vice president.
He has been vice-president at Malteenoes Sports Club for almost a decade and was elected as president unopposed by the members of the club.
The newly installed executives are as follows: President: Barry,  First-Vice President, Debra McNichol, second vice president, Winston Semple, secretary, Neil Barry Jnr. , treasurer, Jason Joseph, assistant secretary/ treasurer, Troy Lewis, public relations officer, Duane Chase, club captain, Kevon Williams, committee members, Sherwood Lowe and Andrew DeAbreu, auditors, Fraser and Associates.
Around the Web