Newly elected Guyana Football Federation (GFF) president Christopher Matthias said yesterday that a collective and structured approach through the inclusiveness of all stakeholders will be implemented during his reign as the federation's leader.
Elected to office at the recent GFF electoral congress compliments of an 11-6 defeat of Organizing Secretary and Kashif and Shanghai Director Aubrey 'Shanghai' Major on Friday  at the Pegasus Hotel, Kingston, Matthias in an exclusive interview with Stabroek Sport said:"Our first obligation is to clarify and establish with FIFA, CONCACAF and CFU what they expect to see achieved under my presidency. We have to start from there as we already know what the general concept entails, that is the human and social development of the game."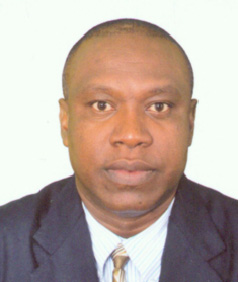 Matthias posited that constitutional reform through the guidance of the FIFA, CONCACAF and CFU is needed and will be required going forward stating… "Reform is to be examined in light of our present situation and it has to be enhanced with clearly defined laws and regulations through their guidance."
Matthias opined that the establishment of a players' association is warranted as it will provide a forum for their voices to be heard while stating that the views of all stakeholders will be considered on the way forward for the sport.
"Since there  could be no good students without qualified teachers we would immediately have to enhance or augment the coaching division. With regards to the head coaching vacancy that exists in the national set up, a collective decision will be made," added Matthias.
According to Matthias, FIFA has indicated a desire to have women's football being developed to the point where it becomes a viable sport which can hold its own.
"During our term in office a lot of emphasis will be placed on the development of youth football especially at the female level. We also have to partner with established entities to help further promote the sport in the schools," he added.
Matthias in concluding avowed that the national league has to be revisited in terms of its quality, standard and overall objective adding "It is supposed to be the nation's highest level of football and the measure being displayed is the poorest ever. The national league for the aforementioned gives a clear indication as to the administrative technical and tactical level of all of the associations participating."
Around the Web