Ramesh Seebarran was recently re-elected president of the Guyana Lawn Tennis Association (GTA) when the association held its annual general meeting.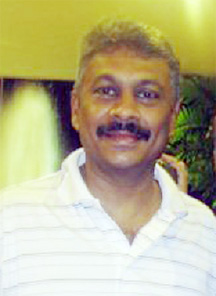 Seebarran and first vice president Grace McCalman, were the only two executives to be returned to their posts.
The members of the GTA are, Ramesh Seebarran, president, Grace McCalman, first vice president, Andrew Sawh, second vice president, Paul Braam, secretary, Ronald Murray, treasurer, Ricky Jamuna,  Keino Benjamin, Oswin Coggins, executive members and Fritz McLean, life member.
Seebarran, in his report for 2012, said that the association had made great strides in taking the sport into the schools and across the country adding that one of the aims for this year is to have more persons trained in the sport.
"What we are going to do this year is try to build on what the association has done over the past 2-3 years, that is, try to get a lot more players involved within the clubs within the country and to have more players develop their skills," he said.
He stressed the importance of developing the game amongst the juniors and said his association held a total of 28 junior tournaments during the previous 12 months, which saw 450 students participating.
The students were eventually placed in clubs, said Seebarran.
However, according to the GTA president, a sore point heading into the 2013 calendar of activities is the unavailability of playing facilities for evening competitions.
The Le Meridien, Pegasus Hotel's Courts are currently under a multi-million dollar upgrade while the Non Pariel and the National Park courts are in dire need of resurfacing, he declared.
"While more private courts are being built, the ones that matters the most are still to be brought up to standard. The National Park courts were resurfaced through the support of GT&T but the work done on the first court makes it impossible to play. The Non Pariel courts also need to be resurfaced," Seebarran said.
"The best two courts at our disposal are those at Diamond. They are very much underutilized and this is a real disappointment," he added.
The Guyana Telephone and Telegraph company had pledged $1 million to aid in the resurfacing and painting of the National Parks courts.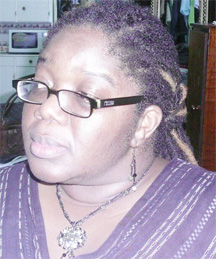 Top junior player Nicola Ramdyhan reached the quarterfinals in the singles and the final in the doubles competition at the International Business Machines (IBM) International Tennis Federation (ITF) championships in Trinidad last year while Guyana was also represented by its top junior players in championship tournaments in Suriname, St Vincent, Curacao and the most prestigious junior team competitions, the Davis and Fed Cup.
Around the Web