Former national champion Ransford Goodluck has taken a slim lead in the "X" Class while fullbore captain Mahendra Persaud won the prestigious Valladares Trophy after the first day of competition in the National Rifle Shooting championships which opened Sunday at the Timehri Rifle ranges.
Goodluck recorded an overall aggregate of 131 points with seven V-bulls out of a possible 135 points in action on the opening day of shooting held over 300, 500 and 900 yards ranges in overcast conditions and fluctuating winds.
He shot a possible 35 points with 3Vs at 300 yards but dropped nine points at 500  yards to record 41 points with 9 Vs and 47.3 at 900 yards.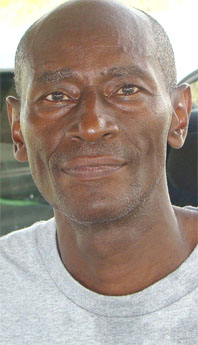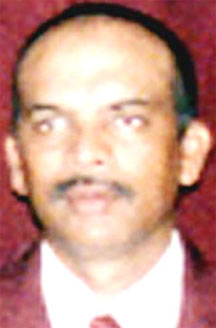 Reigning Caribbean fullbore champion Lennox Braithwaite occupies the second position with 130 points and 10Vs.
He shot 33.4 at 300 yards, and dropped just one point at 500 yards to finish on 49.2 while shooting 48.4 at 900 yards.
Persaud shot a possible 50 points with 3Vs at 500 yards to clinch the Valladares Trophy, which is presented to the shooter with the best score at 500 yards at the National Championships.
He occupies third position with 129 points and 9Vs having shot 34.3 at 300 yards and 49.3 at 900 yards.
Lt. Col. Terrence Stuart is the current leader in "O" Class  with 120 points and 3Vs after recording 32.0 at 300, 49.3 at 500 and 39.0 at 900 yards. Charles Dean holds the second position with 119 points and 8Vs with scores of 33.4 at 300, 45.3 at 500 and 41.1 at 900 yards.
Leo Ramalho made a creditable return to competition after an extended hiatus from the sport to be in third place with 119.7 with scores of 31.1, 47.3 and 41.2.
The championships will continue this weekend with competition at 500 and 600 yards on Saturday while on Sunday the shooters will battle over 300, 600 and 1000 yards. Starting time is 12:00 hours on Saturday while competition fires off at 10:00 hours Sunday.
The national riflemen are preparing for the visit here of the Great Britain team in two weeks time and their defence of the West Indies Fullbore shooting long and short range shooting titles.
The Regional championships will be staged in Barbados during the second week in May while several of the Guyanese shooters will be looking to be selected on the West Indies team to compete against shooters from Great Britain, United States, Canada and Australia in the Australia Cup championships.
Guyanese Paul Slowe has already been named captain of the regional team.
Around the Web