Newly-elected Guyana Football Federation (GFF) president Christopher Matthias will be attending the XXVIII CONCACAF Ordinary Congress in Panama City, Panama on Friday.
Matthias is scheduled to depart these shores today along with GFF first vice president Ivan Persaud.
In a brief telephone interview yesterday Matthias his reason for going was to seek guidance from FIFA and CONCACAF.
"The rationale behind going is to participate in the ordinary congress as Guyana's representative and to be briefed by both CONCACAF and FIFA as to what they expect to see achieved under my presidency," he said.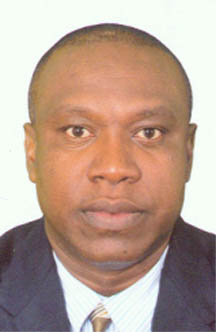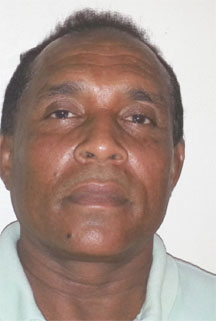 Questioned as to whether he will be making any proposals to the world body at the congress, Matthias said:"We would like to make a proposal with regards to the current GOAL Project and also to ascertain in what way CONCACAF and FIFA will help us in the administrative, infrastructural and technical development.
"In my absence, GFF vice President Raulston Adams, will be in charge and upon my return we will brief all stakeholders on the meetings we would have had with FIFA and CONCACA," he added.
Meanwhile, football development will top the agenda when FIFA president Joseph S. Blatter visits the Dominican Republic, Haiti, Cuba and Panama as part of a six-day tour.
FIFA Vice President and CONCACAF President Jeffrey Webb is accompanying  Blatter and FIFA Secretary General Jérôme Valcke on the three-day Caribbean tour that started yesterday in the Dominican Republic and will conclude in Panama at the congress.
In Panama City, Blatter will attend the XXVIII (28) Ordinary Congress of CONCACAF as well as witness the final of the CONCACAF U-17 Championship that will decide the continental representatives at this year's FIFA U-17 World Cup to be played in the United Arab Emirates (UAE).
Since 1999, the year in which the FAP (Financial Assistance Programme) and the Goal programme started to 2012, FIFA has invested USD $260,099,659 in football development in the CONCACAF region.
Some USD $186,750,000 corresponds to FAP funds, and USD $39,100,000 were invested in Goal projects.
Additional resources were transferred through Adidas Goal balls in CONCACAF (USD $1,667,255), courses (USD $15,900,000), Win in CONCACAF with CONCACAF (USD $10,000,000), humanitarian support funds (USD $5,041,732), and PERFORMANCE (USD $1,640,672).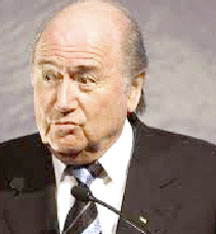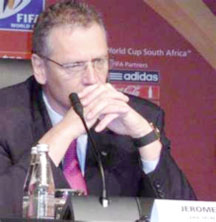 FIFA is currently providing CONCACAF with technical support for the implementation of two landmark initiatives: the implementation of a coaching and a club licensing scheme.
Around the Web