BRIDGETOWN, Barbados, CMC- Off spinner Shane Shillingford says the Windward Islands would need 'killer instinct' to secure championship honours as it prepares to enter the penultimate phase of the regional super 50 competition.
The tall off-spinner has been in amazing form with the ball this year and will attempt to continue his wicket taking bonanza when Windwards face defending champions Jamaica in the second semifinal on Friday at Kensington Oval.
His exploits in the super 50 have been amazing with 13 scalps in four matches at an average 8.69 runs per wicket.
"We need to continue to play well. The killer instinct is what we need coming into the semifinals," declared Shillingford, one of the leading wicket-takers in modern-day West Indies cricket with 355 first-class wickets at 23.22 runs apiece.
"This is not to place additional pressure on ourselves, but we have to find a way of finishing off teams when we have them down. That will be key this weekend. No one will hand it to us. We have to go out, play hard and take it."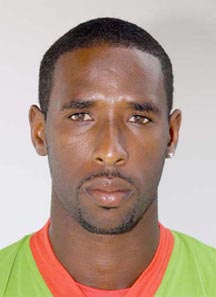 The Dominican offspinner bamboozled Zimbabwe's batsmen with a record 19 wickets in two Test matches.
He was equally dominant against the regional batsmen with 46 wickets in five matches in the 4 Day tournament.
Shillingford says the Windwards have been playing well in all formats over the last few seasons and as such he is confident the Super 50 title is within their grasp this year.
"The team spirit is very high…the spirit is always high in our team. We are gelling really well as one-unit and I think we have a really awesome chance of winning the Super 50 tournament," said Shillingford, whose brilliance against Zimbabwe in the recent Test Series saw him climb the ICC Test Match bowling rankings to No 23—making him the second highest West Indian behind Kemar Roach at No 13.
"We are really looking forward to getting over to Barbados and getting on the Kensington Oval. We don't want to get too far ahead of ourselves, but we feeling ready and inspired" he told WICB Media.
Trinidad & Tobago face Combined Campuses & Colleges tomorrow in the first semifinal.
The Grand Final will be played on Sunday at the same venue and all matches start at 2.30 pm (1.30 pm Jamaica Time) and will be broadcast live on ESPN.
Around the Web