Former national U19 opening batsman Alfred Mentore was re-elected unopposed as president of the Demerara Cricket Club (DCC) at its Annual General Meeting (AGM) held  recently  at the Club's pavilion at Lance Gibbs and New Garden Streets, Georgetown.
Patrick Harding and Ian John returned unopposed as the two Vice Presidents, while Seon Greaves return as Secretary.
Terry Cadogan who served as committee member last year is the new treasurer while Ruth Howard was elected assistant/secretary treasurer.
Jamal Hinckson and Carlyle Barton who served as Club Captain and Indoor Captain respectively were returned unopposed.
The new Public Relations Officer (PRO) is Daren Torrington while the committee members include Ron Amos, Ulanda Wiltshire, Kashif Amsterdam, Garvin Nedd (Coach) and Trevor Williams, who is  also a member of the National Assembly.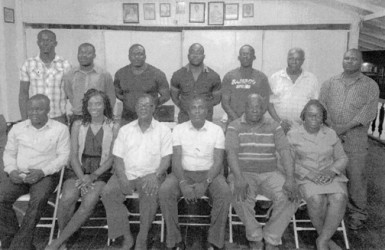 Following his election Mentore expressed gratitude to the members for showing the continued faith, trust and confidence in electing him and his executive team to office for another term.
Mentore stated that they must move forward and appealed to the members, friends and the corporate Guyana to support his executive team that fields a few new faces.
He is also of belief that his executive body has the knowledge, resources and wherewithal to further improve the club in every way possible, revealing that plans are in the making to build an indoor practice facility which is intended to serve the club during the wet season.
Around the Web