Coach of the 2012 IAAF World Junior silver medalist, Shaun Dietz, says Kadecia Baird is presently suffering from an infection.
Dietz, briefly speaking with Stabroek Sport during the course of this week, said that the athlete is suffering from a stomach virus.
He said that Baird, who earlier this year attended the 2013 CARIFTA Games at the Thomas Robinson Stadium, in Nassau, The Bahamas, has not fully recovered from the virus that she contracted.
He was unable to say what caused the condition but revealed that the infection caused Baird to miss last month's Penn Relays held Philadelphia, USA.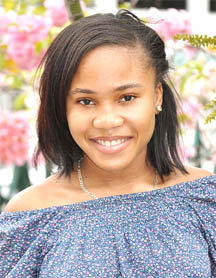 "Baird missed the Penn Relays because of the stomach virus, she is not recovering from it," he said.
However, Dietz assured that Baird will compete at the IAAF World Junior Games this July.
"She will be ready as possible. We have time to get it together," he added.
Before she contracted the virus, Baird recorded 23.83 seconds at the New York Relays in her second 200m for the season. She clocked 24.17 seconds in the first one. Dietz said that the conditions were not the greatest.
Baird also has 54.28 seconds under her belt in the 400m at the CARIFTA Games where she finished in third place.
Around the Web