The semi-finals of the third annual Georgetown Cricket Association (GCA)/ Brainstreet sponsored U15 competition has been rescheduled owing to a number of setbacks and will  be played when the weather improves.
So said Competitions Committee Chairman Shaun Massiah.
"Due to the setbacks we encountered such as the Easter holiday festivities and players having Inter-County commitments, we are forced to reschedule the semi finals to a more conducive time," said Massiah in an invited comment.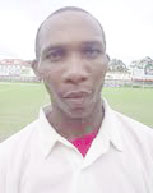 "We also have our fingers crossed that the weather holds up soon so we can wrap up the tournament and deliver a grand finale for the sponsors who have been behind us all the way," he added.
Asked about a possible resumption time,  Massiah said: "The GCA has not released an exact date of resumption for the remaining matches.  If the weather permits in one week's time the competition will resume. However, if this is not the case then we will be forced to push the remaining games to July when the weather will be hospitable for cricket," he explained.
The Brainstreet competition clashed with the Guyana Cricket Board's
U15 Inter County competition which featured players from a few participating teams.
Additionally, matches scheduled during the Easter holidays were forced to be rescheduled owing to some players not being available.
The May/June rains have left most grounds and venues waterlogged or soggy and most outdoor sports, with the exception of rugby and football, which are played under the worst conditions are currently on hold due to unpredictable changes in the weather.
Defending champs Demerara Cricket Club (DCC) 'A', DCC 'B'. Transport Sports Club, Georgetown Cricket Club (GCC), Everest Sports Club, Queen's College, Gandhi Youth Organization (GYO), Muslim Youth Organization (MYO), the national ladies team and the Guyana National Industrial Corporation (GNIC) participated in  the round robin preliminary round where the top four teams advanced to the semi-finals.
When the competition resumes, DCC 'A'  will take on Everest Sports Club while GYO will face GNIC.
Around the Web