US-based quarter-mile athlete Kadecia Baird is set to compete at today's 46th Glen D. Loucks outdoor games in White Plains, New York.
So says her Coach Shaun Dietz.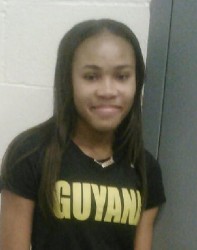 Although Baird is not fully recovered from the stomach virus she contracted, Dietz said that she will attempt the 200m and 400m.
Dietz indicated that the 2013 CARIFTA 400m bronze medalist resumed training after losing some 15lbs.
"She is not 100 per cent but she will have to start getting back to competition," he said in the brief interview.
The coach said he is expecting the Barcelona, Spain, World Junior silver medalist to produce good times despite the setbacks.
Around the Web