There were no surprises when the Guyana Rugby Football Union (GRFU) yesterday selected its 26-man squad ahead of Saturday's NACRA senior men's 15s Caribbean championships home game against Barbados.
A blend of experienced players as well as six debutants made the final cut to represent Guyana at the Providence National Stadium after the initial 47-man squad was depleted.
As expected Ryan Gonsalves, Christopher Singh, Claudius Butts, Blaise Bailey, Elwin Chase, Delroy Gordon, Rondell Mc Arthur, Dwayne Schroeder, Rickford Cummings, Avery Corbin, Peabo Hamilton, Troy Bascom, Richard Staglon, Ronald Meyers, Terrence Daniels, Jason Tyrell, Cloyd Prowell, Dillon Downer, Breon Walks and Leon Greaves were selected .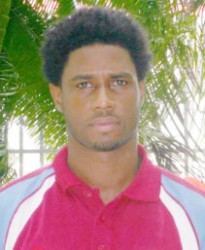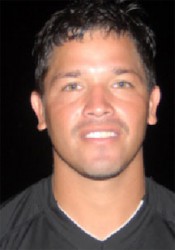 Debutants, Jacques Archibald, Kevon David, Grantley Williams, Lance Adonis, Akeem Fraser and Carl Lewis are also in the squad. Technical Director of the NACRA senior men's 15s Caribbean championships, Alwin Etwah commented:"The coaching team is satisfied with the level of the training so far but there is a lot more work to put in not only for this game but for the game to follow. During the upcoming week we will be working on game strategy, pattern of play and strengthening of our set pieces. We are expecting this game to be a tough one because Barbados will be coming here knowing that they drew with us last year but I think we will come out with a victory nevertheless." President of the GRFU, Peter Green added: "I am pleased with the selection of the national squad and confident that Barbados will succumb as we are looking to secure a championship on home soil. I urge all Guyanese to come out in green and support their team, we will win this championship."
The players are adequately prepared through the rigorous Rugby Skills Fitness Training Programme and the GRFU is confident that the national squad will dominate and is urging followers of the sport to be prepared for an exhilarating match on Saturday.
Around the Web