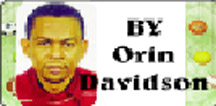 In sport you have the good, the bad and the ugly, like in almost every aspect of life.
For cricket, you can add the abominable, which happens to be an apt description of the world governing body of the discipline itself – the International Cricket Council (ICC).
It's continued persistence in having Chris Broad as a Match Referee is contributing hugely to the ICC's classification as the world's worst run international sports body.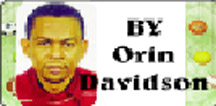 The council's spineless subservience to the Board of Control of Cricket in India (BCCI) which, apart from disrupting the former's Future Tours programme involving other nations like West Indies with its ever expanding Indian Premier League (IPL) series, the BCCI's blatant disregard for the Umpire Decision Review System (UDRS) by refusing to cooperate when every other nation has complied, give real meaning to the expression "Tail wagging the dog".
Over the years Broad, whose despicable treatment of cricketers of East Indian origin, has reached levels unimaginable,  took his campaign to another level with the heinous penalty inflicted on West Indies' Denesh  Ramdin for what he deemed,  conduct unbecoming of the game.
According to Broad, Ramdin breached the ICC's Code of Conduct for claiming a catch off Pakistan batsman and captain Misbah Ul-Haq in the Champions Trophy competition on Friday and promptly banned the West Indian wicketkeeper/batsman for two games from the competition and added a 100 percent match fee fine.
In the process Broad seriously jeopardized West Indies chances in a hugely prestigious limited overs competition, second in stature only to the World Cup.
This unprecedented assault on the Caribbean team's chances of repeating their heroics of 2004 when they won the competition for the first time is also a hammer blow to Ramdin's self confidence in a career that evolved in fits and starts over the years.
Broad's penalty is not only wrong,  it also reeks of discrimination because he has a mile long list of unbelievably harsh treatment as match referee,  on players from  Sri Lanka,  India, Pakistan  among others over the years.
The fact is Ramdin's act should not even be deemed as cheating, much less breaching the Code of Conduct, because the issue is highly subjective on a catching rule that is fuzzy to say the least.
Ramdin gloved the ball cleanly initially and the length of time it remained in his hands is a determination, highly controversial.
It was not a reverse situation of Ramdin knowingly catching the ball off the ground then appealing for a dismissal.
The time the ball remained in Ramdin's gloves is absolutely no different to fielders who make catches and release the ball instantly to celebrate the wicket.
Never are such catches deemed not taken, due to the fielder not being in full control of the ball.
So for Broad to penalize Ramdin in such cruel manner, in a major competition like the Champions Trophy, is cause for an instant investigation of the official.
The ridiculous hypocrisy of the ICC's policies is exposed when batsmen are involved in similar type dismissals.
Are they ever found in breach of the conduct and banned and fined all their match fees when batsmen knowingly edge balls that are caught by fielders and stand their ground?
They wait for the umpire to make a decision, who are paid to so do.  Ramdin is not on the field to do the umpires' job, he is there to help his team win.
Can one imagine a football player being banned for two games in the World Cup for not acknowledging handling a ball in the penalty box?
Teams vehemently oppose suspensions for obvious brutal acts of violence.
In other sports, suspensions are normally suspended pending a hearing but in the ICC's case it is the reverse and West Indies will lose a key player in a vital match today against India.
In spite of such blatant flaws, the ICC continues to see it fit to continue with the likes of Broad who has committed such atrocities as banning India captain Sourav Ganguly for six games for a minor overrate lapse, reporting Sri Lankan Muttiah Muralitharan for chucking without any input from umpires, as well as India's Harbhajan Singh, and also for fining Pakistan players for excessive appealing.  On the other hand Broad refused to penalize Australian Justin Langer for breaking the stumps and appealing for hit wicket dismissal of a Sri Lankan player.
He has also never reported any non East Indian player from Australia and England for suspect actions when a few in games he presided over, actions were dubious.
Here is an individual whose native country England refuses to have him work in their games for obvious reasons.
As a player Broad has a notorious rap sheet of reprehensible behavior.  No less than three occasions he verbally disputed umpires decisions on the pitch and on another occasion smashed down the stumps with his bat after being given out.
Yet this is the individual the ICC has charged with determining poor behaviour and imposing penalties these days, for 10 years and counting.
In Broad's case his is the worst example of the popular expression "Pot calling kettle black."   His appointment in 2003 has to be in the Guinness Book as the most inexplicable in sports.
In Ramdin's case the time has arrived for West Indies manager Richie Richardson to fully earn his money by issuing the strongest of appeals to revert Broad's insane penalty and get his wicketkeeper/batsman back into the team after the India game.
As for new West Indies Cricket Board President Wycliff 'Dave' Cameron he has a new assignment to lead a campaign to get Broad kicked out of ICC.
He will have lots of support from Sri Lanka and Pakistan if not India.
Around the Web