ALTHOUGH there was no official response from management, it is known the West Indies are upset over the severity of the sentence placed yesterday on wicket-keeper and vice-captain Denesh Ramdin for his appeal for a spilled, tumbling catch off Pakistan captain Misbah-ul-Haq in their opening victory in the Champions Trophy at the Oval on Friday
.
Misbah was originally ruled out by standing umpire Steve Davis but his decision was overturned after square-leg umpire Nigel Llong referred to television replays that showed the ball popped out of Ramdin's gloves.
International Cricket Council (ICC) match referee Chris Broad, the former England opening batsman known for his stern attitude to ICC code of conduct violations, found Ramdin guilty on the charge of a level two breach and imposed the maximum sentence of  "100 per cent of the applicable match fee" and suspension for two ODI matches.
There is no record of such a stern previous punishment for such an offence.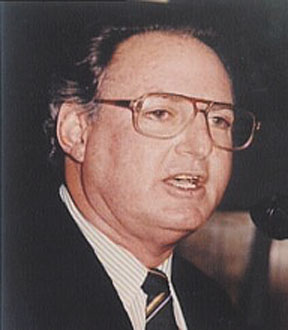 It rules Ramdin out of their two remaining qualifying round matches. The first at the Oval today is against India, who also won their first match over South Africa; the last is against South Africa in Cardiff on Friday. The top two teams in the two groups advance to the semi-finals.
Opener Johnson Charles, who has occasionally kept for the Windward Islands, would take the gloves with Darren Sammy likely to replace Ramdin in the starting 11.
The ICC said Ramdin breached Article 2.2.11of its Code of Conduct for Players and Player Support Personnel (the Code) which relates to "conduct that is contrary to the spirit of the game." The charge was laid to Broad by the on-field umpires Davis and Llong, third umpire Tony Hill and fourth umpire Richard Kettleborough.
Ramdin had pleaded not guilty but Broad did not accept his defence, articulated by captain Dwayne Bravo after the match, that he believed he had control of the ball long enough before it slipped on to the ground.
"This is regarded as a serious offence as it is the responsibility of all players to act in the spirit of the game," Broad said. "I hope Mr. Ramdin has learnt his lesson from this incident and that we will not see such behaviour by him or any player in the future."
Ramdin has the right to appeal the decision to a Judicial Commissioner, within 24 hours. The West Indies are unlikely to go that route, given the time the judgment would take.
Captain Bravo had said Ramdin "honestly thought he had full control of the ball but the umpire by rights had another look at it".
There is reportedly audio from the television footage that confirms Ramdin said as much.
"As West Indians we do not play the game like that," Bravo said. "History shows we have never had anything negative like that against us in the past unlike some other teams. We play the game in a true spirit, the way it should be played, and he did not do anything deliberately. He is a very honest player and if you look through history we don't have any stigma around us as a team."
To have the vice-captain found guilty of what basically amounts to cheating is an unwanted and, for Ramdin and Bravo, unwarranted stigma.
Before Broad's verdict, the British media had found Ramdin guilty, additionally referring to his infamous, defiant sign to Sir Viv Richards last year when he reached his hundred at Edgbaston for which he was fined 20 per cent of his match fee by the ICC match referee, Roshan Mahamana.
Misbah also censured Ramdin's action.
"He should have said what happened but I don't know what he was thinking at that time. If you know clearly it is not a catch you should not claim it because it is not in the spirit of the game," he added.
There are a host of instances in which eminent players were shown to be not adhering to the "spirit of the game" by claiming disputed catches. Some are on YouTube, a couple involving India's cricket god Sachin Tendulkar in a Test in New Zealand and an Indian Premier League (IPL) match in 2011.
The West Indies' reservations in the Ramdin case is not only that his word was not accepted but that he has received the maximum penalty.
Around the Web