The Pepsi Sonics Basketball Club is concerned over the state of basketball in Guyana especially female basketball.
According to president of the club Merle Casey, the governing body for basketball in Guyana the Guyana Amateur basketball federation is inactive.
"The Guyana Amateur Basketball Federation is dormant and nothing to date has emerged from the executive body since 2011," Casey declared to Stabroek Sport.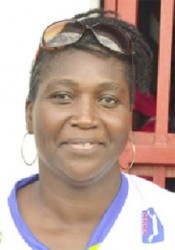 David Patterson is the president of the GABF having been elected in 2010. Patterson had previously served as the de facto president of the GABF following the death of Godwin Mc Pherson.
Casey questioned the direction of the sport and posited that that the sport needed a strategic plan so that areas such as coaching, physical infrastructure, refereeing, financing which are critical to the development of the sport can be targeted for action.
"Without a strategic plan basketball will not emerge from its dormant state and so development of the local talent will be stymied and those with potential will gravitate to other sports or quit basketball," said Casey.
"The sporting public is clamouring for action and is urging the Guyana Amateur Basketball Federation (GABA) executive body to galvanise itself and present to the sporting public an action plan that will move basketball from its present state to one of vibrancy and thus ensure that basketball once again claims its place as a world beating sport," charged the former national women's player.
Casey said that the GABF has to take the lead in encouraging its affiliates to develop basketball at their levels and must be able to do so in a positive way.
The structure of any sport, she said, requires a solid foundation and in this regard, the body, tasked with the development of sport must, facilitate the process and initiate dialogue among the parties to stimulate interest.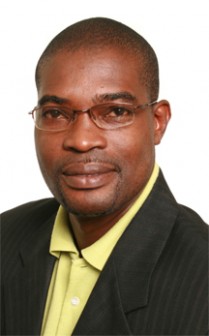 Casey questioned whether the GABF was a part of the National Sports Commission and said that she wanted to know if there is a way through which the concerns of basketball could be addressed and, whether plans for basketball were advanced.
Casey said that the stakeholders which includes the government, the NSC, the GABF, sub-associations, clubs and players all have interests in the sport and for these interests to be served there must be meetings to ventilate the obstacles that are facing the sport and once the obstacles are removed, then concrete plans can be made to move the system of the sport forward.
Around the Web