LONDON,  CMC-New West Indies captain Dwayne Bravo has praised former ODI captain Darren Sammy for an explosive half century that revived the Caribbean side to a respectable total in their eight wicket loss to Indian in the ICC Champions Trophy Tuesday.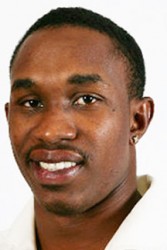 Sammy was not out on 56 after smashing a succession of boundaries to pull West Indies out of a hole after they had slumped from 102 for one to 182 for nine.
His late salvo spanned 36 balls and featured five fours and four sixes in the last four overs.
"Well done to Darren Sammy for coming into this game for the first time and giving us a total we could actually go out there and try and fight," said Bravo.
"I wouldn't say he [Sammy] had something to prove. He got an opportunity and he did very well. It was the right situation for him and he played his natural game. Sammy is a very competitive person and he comes out there and gives 100 percent at all times whenever he plays for West Indies".
Another highlight of the West Indies innings was opener Johnson Charles who top scored with 60 and dominated a second-wicket partnership of 78 with Darren Bravo.
However the West Indies captain has blamed poor batting in the middle for the loss.
"We need to identify how we can become better and comfortable with the batting group and the middle overs when the slow bowlers are on, and try to pick up the boundaries and build momentum," said Bravo.
"At the moment we keep stalling in the middle and that's where we lose the games. We don't lose the games in the first six or in the last six; in the middle overs is where actually we lose it as a batting group".
The West Indies are in a do or die situation and must win their final Group B match against South Africa tomorrow.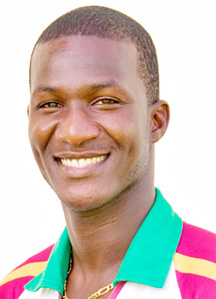 The captain said his team is looking forward to the showdown against the Proteas at the Swalec Stadium in Cardiff.
"Those kinds of games are some of the best games to play, to be honest, where the destiny is in our own hands, and it's important we forget what happened today," said Bravo.
"We still have hope. If we win the next game, we're on to the next round. If we lose, we go home. So I think we are aware of that. We just have to…improve on our mistakes we made in this game, and look forward to the next game".
India have four points from two matches and have qualified for the semis, South Africa and West Indies are on two points  each while Pakistan are yet to register a point and have been eliminated.
It's going to be like a final for us, and definitely we have to make sure that we win that game…it's possible…it's very possible," said Bravo.
"I know I have the right team and the right guys to turn around between now and Friday"
Around the Web