Andre Percival and Garvin Nedd were both outstanding cricketers at the youth level with Percival going on to become skipper of the West Indies Under-19 team.
The two players would have competed against each other in the various Inter- County tournaments Percival for Berbice and Nedd for Demarara before going on to represent Guyana at the regional level.
Percival and Nedd will resume rivalry this weekend in their new roles as coaches of the Berbice and Demerara U17 teams which will compete along with Essequibo in the Guyana Cricket Board (GCB) limited overs Inter County U17 tournament.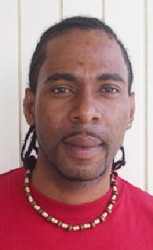 Percival who played 31 first class matches for Guyana will best be remembered as part of the Guyana team which won the inaugural Stanford T20 tournament where he played key roles with bat and ball.
Nedd, also known as `Tibbsy' who captured 29 wickets in 14 first class games for Guyana, has been making his name as a youth coach.
Speaking of his team's preparation leading up to this weekend's tournament Percival said:"We had a few days of practice that went well before the rains came. However, the boys looked well in the nets during their training."
When asked about key players to look out for Percival highlighted the in-form batsman Shimron Hetemyer saying the aggressive opening batsman was the team's 'trump card'.
"Shimron is a very good player and has shown good form recently but other players in the squad will have crucial parts to play as well. It is important that the coaches, managers and the entire management team get behind the boys as we are the defending champs so we will be heading out there to play like that," he declared.
Demerara coach Nedd, who praised his players, said that he hopes that they perform well in the tournament so as to attract the attention of the national selectors but expressed concern over the weather.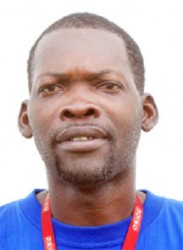 "This is not the best weather, but most of the guys played a lot before the bad weather intervened," he said.
"Our batting will be reinforced by Ronaldo Renee and Sherfane Rutherford who have been looking good and finding themselves amongst the runs lately, but we still have to play as a team and work together," he added.
Nedd stated that as a coach you always want to win but what was more important was getting the youngsters to understand the game more so they can take experience and knowledge from one tournament to the next.
Manager of the Essequibo squad, Nazeer Mohamed, in an invited comment told Stabroek Sport:"Our players had a camp over the weekend and the boys looked good in the nets but I think a bit more preparation was needed.
"We won the U15 and U19 last year so we will be looking to produce good results while churning out at least four players who will qualify for national contention, the likes of Kemo Paul, Parmesh Parasotam and wicketkeeper Ryan Adams are the players to be reckoned with for Essequibo," he opined.
Following the completion of the tournament it is expected that the Guyana team to participate in the upcoming West Indies Cricket Board (WICB) Regional U17 tournament to be held from June 29-July 8 in Trinidad and Tobago will be named along with a coach and a manager.
The competition begins tomorrow and concludes Sunday.
Teams (Demerara) from Travis Persaud (captain), Tevin Imlach (vice-captain), Ronaldo Renee, Chetenarine Pooran, Sherfane Rutherford, Clitus Johnson, Devendra Chunilall, Navindra Seeraj, Navendra Persaud, Keshram Keyhodan, Mark Hamilton, Daniel Basdeo, Carlton Jacques and Shamar Graham.
The standby players are Samuel McKenzie, Sahadeo Ramkellwan, Nioli Reddy, Steven Mangal, Devroy Williams, and Josha Ram. Robert `Pacer' Adonis is the manager and Nedd, the coach.
Berbice (from) Shimron Hetmyer (captain) Balchand Baldeo, Leon Andrews, Brandon Persaud, Deon Esau, Adrian Singh, Parmanand Ramdhan, Daniel Lewis, (vice-captain), Ritesh Omroa, wicketkeeper, Narendra Permaul, Suraj Dookna, Kassim Khan, Grisean Grant and Kevindra Persaud.
The standbys are: Mohan Deodat, Gavin Moriah, Jaleel Jackman, Rabind Ranauth Roopchand.
Essequibo (from) Kemo Paul (captain), Parmesh Parasotam, Ryan Adams, (wicketkeeper), Travis Drakes, Keano Harry, David Williams, Mahindra Balbadar, Akini Adams, Latchman Dindyal, Newland Cadogan, Kevin Martinborough, Insaaf Dindyal, Nathan Persaud and Miguel Jones.
Nazeer Mohamed is the manager and Andy Ramnarine, the coach.
Around the Web