TORONTO, Canada,  CMC- Grenadian high jumper Patricia Sylvester achieved a personal best and set a new Grenada record as she won the women's event at the 3rd Annual Toronto International Track and Field Games here on Tuesday.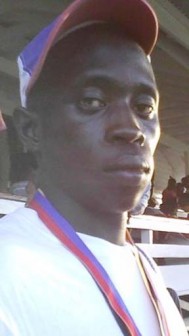 Sylvester, whose previous best of 1.85 metres set in 2006 while competing for the University of Georgia, successfully cleared 1.86m at Varsity Centre at the University of Toronto.
The Grenadian Olympian opened at 1.75m and progressed to 1.80m, 1.83m and 1.86m without a fault.
However, she failed on her three attempts at 1.90m but had already secured the top spot.
"I was excited to see how well I could do and just to have fun," she told GrenadaSports.
"There is still lot of work to do but I am working with my coach."
Her coach is retired Canadian high jumper Milt Ottey.
The Jamaican-born Ottey, a former Commonwealth Games champion, is encouraged by Sylvester's performance but is concerned that a lack of competition in the jumps will prevent Sylvester from reaching her potential.
"There is no real competition for her and preparation for London 2012 was devastated by the lack of competition," he said.
Canadians Michelle Kisella (1.83m) and Rachel Machin (1.80m) took second and third spots respectively.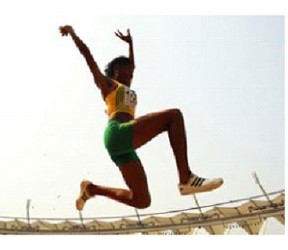 In other Caribbean results, Jason Rogers of St Kitts and Nevis took the Men's 100m in 10.25 seconds ahead of Canadian Justyn Warner (10.32) and Lerone Clarke of Jamaica (10.34).
Trinidad and Tobago's Aleesha Barber (13.26) and Natasha Ruddock of Jamaica (13.49) were third and fourth respectively in the women's 100m hurdles, a race won by Jessica Zelinka of Canada (13.06) followed by Cassandra Lloyd of the United States (13.19).
Winston George of Guyana was a second place finisher in the Men's 400m in 46.76 seconds. Manteo Mitchell of the United States (46.53) took the top position.
There were mixed fortunes for the Caribbean High Schools in the Scotiabank International 4x100m Relays.
Holmwood Tech of Jamaica on the girls' championship in 46.36 seconds ahead of Ontario of Canada (46.53) and Oakland College of the United States (46.76).
However, Calabar of Jamaica (40.48) had to settle for second in a close finish behind Oakland College (40.45). St Jago, also of Jamaica, was third in 40.73.
The Toronto International Track and Field Games was the second of five stops on the National Track League series in Canada.
The third meet will be in Edmonton on June 29.
Around the Web