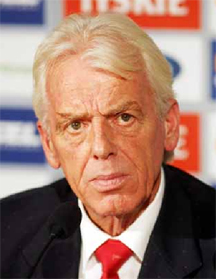 PORT-OF-SPAIN, Trinidad, CMC- Dutchman Leo Beenhakker, whose coaching skills helped Trinidad and Tobago to the 2006 FIFA Men's World Cup, will take up a two-month assignment with the senior national football team for the 2006 CONCACAF Gold Cup.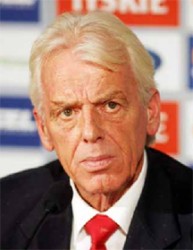 Beenhakker will take charge as head coach and will work alongside current coaches Jamaal Shabazz and Hutson Charles who are reported to be in support of the move.
The Trinidad and Tobago Football Association (TTFA) approved Beenhakker's return at a meeting of its Executive Council this week.
"Mr Beenhakker's return is imminent, but he has put out certain conditions which we have agreed to," said TTFA president Raymond Tim Kee.
"Tomorrow (today) we will meet with certain sponsors to get the kind of assistance we will need for such a venture."
Discussions began when the TTFA president met the former Real Madrid coach at a FIFA Congress in Mauritius recently.
Beenhakker was also invited to view T&T's friendly international against Romania, which the Europeans won 4-0.
"It had been 10 matches now, and we have not done much winning or scoring goals," said Tim Kee.
"We needed to up the ante for the Gold Cup."
The Gold Cup takes place from July 8-28 in the United States.
Around the Web