Without a doubt there were challenges in the staging of the third edition of the Scotiabank/Pepsi Schools Football Academy but president of the Guyana Sport Development Foundation (GSDF) Colin Baker said it has been another success.
Baker was speaking exclusively with Stabroek Sport yesterday afternoon at his 'Sports Plus Store' office on Quamina Street.
According to Baker the tournament phase of the Academy was primarily to ensure the play of female football in Guyana something which is not widespread.
"We are trying to increase the level of participation in women's football so this forces that.  We had approximately 100 females playing football with the various schools and we did have success," Baker said.
The Academy, which offers coaching courses for teachers and refereeing courses for students, has piloted for the first time play in Linden and New Amsterdam.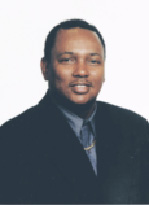 This programme also focuses on academics and according to Baker; students will be selected to receive scholastic certificates.
"We are trying to make sure that all the students are aware that their academics are more important than them playing football," he noted.
Baker believes that the alignment of academics with sports will create rounded individuals in today's society.
"It gives more exposure and helps as a leader in some cases and also complements their education," he added.
The 2007-2011 Lady Jaguars Manager was frank in disclosing that the programme will not be expanded to the open category. Explaining his reason, he said: "I do not think there should be a stepping out (from the U-15) because I think any national team or sport discipline should be closely aligned to academics."
In addition to that he said: "You do not want your players when they get to the national level to not be educated enough to understand certain things about the game that it takes when you are at that level," he said.
The past University of Guyana student said a few thoughts are in the air in relation to expansion of the academy but those would only be existent after the present challenges are resolved.
"I do no think we will be doing ourselves great justice in a programme by expanding since we will not be achieving our goal but we do have plans for expansion," Baker declared.
According to the United States of America, Florida resident, the main challenge hails from the schools. He said many principals are of the perception that it is just football.
He is hopeful that the various school principals will realize that there is more to the game than just playing it.
"It is not just football it is more than that. I think that principals need to become more involved in ensuring that the teams and coaches which are teachers are discipline when it comes to time when turning up to games and when it come to disseminating information where a lot of the time, players do not know what time their games are," Baker explained.
Baker said if the fundamentals cannot be achieved then the academy will not achieve its objectives which were not only for the kids to be playing football but also for them to become disciplined and participate meaningfully in the activity that they are promoting.
He also informed Stabroek Sport that the Academy was a pathway for the scouting of female players by the Guyana Football Federation for the U17 CONCACAF World Cup Qualifiers.
"Seven of the players used in this programme were a part of the national team and the team was comprised of all local players with the inclusion of one foreign player of which they won and that game was hosted in Guyana," he disclosed.
Meanwhile, the national finals of the Scotiabank/Pepsi Football Academy commences today at the Ministry of Education ground, Carifesta Avenue from 9:00hrs with a female match between Georgetown's champions Tutorial High School and Berbice High.
Tutorial High will also have an encounter with Christiansburg Wismar Secondary before the latter takes on Berbice High.
Two male preliminary matches between Berbice High and Charlestown Secondary and Lodge Secondary and Mackenzie High will be played before the male championship game at 14:10 hrs.
Around the Web