National hockey stalwart Ulrica Sutherland says further international fixtures against higher ranked opposition in future is required for the continued development of the female hockey team.
Sutherland during an exclusive interview via telephone yesterday stated: "We need more overseas games. The Canadian teams are right up there with the rest of the world and we need to play better opposition on a consistent basis in order to improve."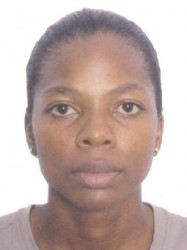 According to the aggressive center half, even though it took awhile to get accustomed to the weather conditions and playing surface, she is satisfied with the overall team performance especially coming to the end of the tournament.
"The weather was brutal, cold and shivering at first but got better as the tournament went on. It took awhile to adjust to the pitch because the ball moves differently on the surface. Coming down to the end we got better, even some of the Canadian players were saying we were getting better with every game," noted Sutherland.
Asked about the areas that could be improved upon going in the PAHF Cup in Argentina, Sutherland noted that further work is required on both the defensive and offensive side.
"We have to work on the defence and the forwards. We are getting close to the goal but we are not being able to score. The midfield, however, is doing pretty well," added Sutherland.
Questioned about the purpose the tournament served, Sutherland posited that it exposed deficiencies in the team's game which could be rectified going forward through a collective approach by all the players.
"It showed and exposed some of our weaknesses and where we have to improve on. It's not a lot of work but the players have to put their heads down and work and show the commitment," said Sutherland.
The Field Hockey Canada Female National Championships, which was contested at the Cassie Campbell Sports Complex in Brampton, Ontario, was being used as a means of honing the players' skills before heading into the difficult PAHF Cup in Argentina from September 21 – 28.
Around the Web