All ten affiliated clubs of the Upper Demerara Football Association (UDFA) are gearing up for an U20 competition which will open with a march past at the Bayrock Ground on Saturday.
The competition, which has been sanctioned by the UDFA, is being run by the Canvas City Vasco Football Club in collaboration with the Ministry of Youth, Culture and Sport in Region 10.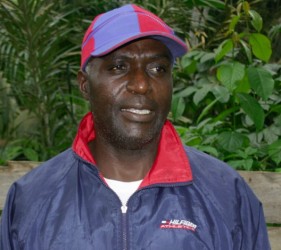 The initial stages of the competition will be played at two grounds – Christianburg and Bayrock –with the teams split in two groups of five. Group A comprises Blueberry Hill, Botofago, Milerock, Top Twenty and Winners while Group B will feature Amelia's Ward, Eagles, Net Rockers, Silver Shatters and Vasco.
The teams in the respective groups will engage in a round robin competition after which the semi-final match will be held where the winner of Group A will play the second placed team in Group B and the winner of Group B will play the second placed team in Group A. The finals are billed for Emancipation Day, Thursday August1.
Coordinator of the tournament, Carl Bryan, who is also the president of the Canvas City Vasco Football Club, said the clubs usually host summer programmes but since there have been no regular competitive football matches involving the top teams in Linden for the past two years Vasco decided to host the meet-up with all the of the UDFA affiliated clubs.
The organizing committee of the tournament, including the Region Ten Youth and Sport Officer, Leslyn Boyce, was scheduled to meet with two representatives – an executive member and senior player – from the ten clubs for a briefing yesterday at the Bayrock Community Centre at 5pm.
Noting that the competition is timely since all the clubs comprise mainly under 20 players, Bryan told Stabroek Sport that the promotion is in the interest of reviving football in the town for the genuine enjoyment of fans and players.
"We did not look in the direction of cash incentives," he said, adding that "We have first, second and third place team trophies with 18 medals for the players of the first and second placed teams. There will be the golden boots prize for the most goal scorer."
Bryan said prizes will also be given for the most disciplined team, the best goalkeeper and the MVP in the tournament.
Around the Web