Athletes from the Running Brave Athletics Club will be in action today and tomorrow in the NAAA Sagicor/NGC National Open Championships in Trinidad and Tobago and, according to Julian Edmonds, head coach of the club, he expects great performances from his athletes.
Edmonds in an exclusive interview with Stabroek Sport identified South American U-23 bronze medalist, Stephan James, sprint champion Alicia Fortune, CARIFTA gold medalist Jevina Straker, Cleveland Thomas and triple jumper, Natrena Hooper as the athletes who will compete in the meet adding that he expects James to achieve new personal best times in the men's 200m and 400m.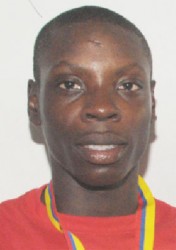 The junior 400m record holder will also attempt to qualify for the International Association of Athletics Federation (IAAF) World Championship in Moscow, Russia.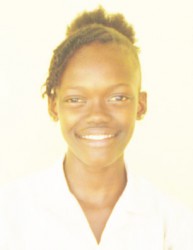 Edmonds said James' goals this weekend's Championship are to seek a chance "…in qualifying for the World Championships and most importantly, improving on his personal best in the 200m and 400m."
With no local competition over the past weeks Edmonds believes that the NAAA Sagicor/NGC National Open Championships at the Hasely Crawford Stadium will do great justice to the promising sprinter.
The 39-year-old coach expects his athlete to break the 46 seconds barrier in the one lap event and better 21 seconds in the 200m.
He added that the competition will be the best place for the Hampton Games medalist to achieve his goals since… "Only one (Trinidadian) athlete runs 44 seconds and six (other 400m athletes runs) 45 seconds."
With that, Edmonds said it would be the right atmosphere for James. "Competition is going to be tough for him but it will be the ideal thing we want," he said.
According to Edmonds, once James sticks to the game plan he will succeed in achieving his short term goals.
This year's CARIFTA Games 1500m gold medalist, Jevina Straker, will also look for top places in the Open Championships.
Her coach, in revealing her purpose of the trip said it will be an opportunity for the athlete to impress the Athletics Association of Guyana (AAG) ahead of the Pan American Junior Games.
The former St. Joseph's High School graduate, who is optimistic of Straker winning her races, also said Natrena Hooper, will be making her debut at the Games in the Women's Triple Jump.
Hooper has a personal best performance of 12.50m which was attained at last year's South American U23 championships in Brazil.
Despite Hooper's hamstring injury, which has not completely healed, her coach said she will attempt to break the 13m barrier with the possibility of equaling the Women's Triple Jump standard for the August IAAF World Championship. The 'A' and 'B' Standards are 14.40m and 14.20m respectively.
Alicia Fortune and Cleveland Thomas will also be using this competition as a gauge to their form.
Around the Web