Facilitator of the Ministry of Culture, Youth and Sports (MCYS) cricket development programme Daniel Richmond will hold sessions today at Ann's Grove, East Coast Demerara.
The sessions are being conducted by the MCYS in collaboration with the National Sports Commission and has been ongoing for several weeks now.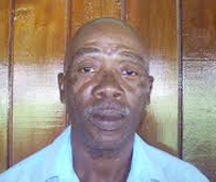 On Saturday Richmond continued his schools cricket coaching programme at Haslington and Golden Grove before visiting the community of Buxton where he sought to polish the youngsters there in the various aspects of the game.
Speaking with Stabroek Sports yesterday, Richmond stated that the sessions are coming along very well adding that the response from students and teachers alike have been very positive.
He also stated that the young cricketers are catching along fast and that he is seeing progress as the clinics continue.
The aim of the clinics is to revamp cricket in the schools system by giving the youngsters a better understanding and outlook of the sport.
Around the Web