Den Amstel Pork Knockers led by a Jeffrey Perreira five-goal haul pummeled De Kinderen FC by a 6-1 score line as action in the West Demerara Football Association (WDFA) Stag Beer Senior League continued at the Den Amstel Ground on Sunday.
Perreira recorded his five-goal haul on either side of half time in the seventh, 35th, 50th, 70th and 88th minutes respectively. Delon Lanferman contributed to the lopsided score line with a 42nd minute conversion.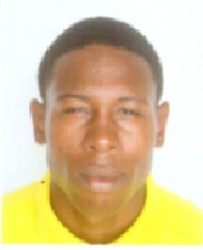 De Kinderen would record their only goal of the encounter through a 40th minute own goal by Den Amstel center half Dwayne Charles.
In the opening encounter, Bagotsville/Nismes FC edged Jetty Gunners by a 1-0 margin. Glenvin Herzen was on target for the Bagotsville/Nismes side in the 57th minute.
Around the Web