KINGSTON, Jamaica, CMC- Sports administrator Michael Fennell has stretched his unbroken run as president of the Jamaica Olympic Association to 36 years following Tuesday's general election.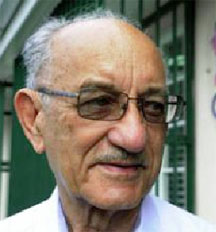 Fennell was returned as JOA president after defeating challenger Don Anderson 19-15 votes in a poll conducted at the JOA's office in Kingston.
"Well, obviously, when challenged by someone close, you feel you have done something wrong," Fennell told The Gleaner Tuesday night.
"The JOA is an institution that has served the country well and we will continue to do so. It was a challenge and now that is over, one of our first order of business will be to appoint a general manager".
Anderson has said in a pre election interview that his decision to contest the position was made after Fennell indicated that he would not be seeking re-election.
Meantime, Jamaica Football Federation president, Captain Horace Burrell, has lost his position on the executive of the JOA.
Burrell, the former first vice-president, was beaten by Jamaica Badminton Association president, Vishu Tolan.
Around the Web