Although he is disappointed at not being selected to the Guyana team for next month's Caribbean Premier League (CPL) T20 Tournament, ex West Indies batsman Assad Fudadin remains focused on his bigger goal to get back into the West Indies team.
After a career best knock of 145 against the touring Sri Lankam in St Kitts earlier this month, the stylish left hander said he reached goals he had set out prior to the beginning of the tour.
"I had a calm Regional tournament this year, so I was satisfied with the way I batted and I'm proud of my century, Fudadin said in an exclusive interview with Stabroek Sport. Regarding the CPL the national opener said, "I'm obviously disappointed that I was not selected to play for Guyana, I played well in the Hits and Jams T20 in 2011, the inter-county T20s recently and other competitions staged, so I just wanted to represent my country in our Premier Leagues to show persons that I can score runs in the shorter format.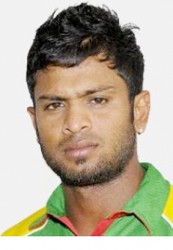 "I was selected in the National T20 team for one year (2010) and I only played once, that was in South Africa when I represented Guyana in the Champions League and I never got another chance after," he added.
Fudadin who played two T20s for the West Indies A team in 2010 against Zimbabwe also said he believes that the CPL is a good tournament for the people of the Caribbean, especially the players who "can get the opportunity to showcase their talent to the world."
When asked whether he thinks he can score runs as fast as the T20 format requires, the left hander said "Cricket is more mental than physical, if you use proper strokes you will find runs, Shiv (Chanderpaul), Jacques Kallis and Mahela Jayawardene, who are regarded as ODI and Test players, have shown their ability to score freely and quickly in the T20 format.
"I am a professional and I can play all formats of the game once given a chance," he added.  The 27-year-old also revealed that despite not knowing what the future holds, he maintains his fitness by going to the gym daily, spending time in the nets and spending time with his family.
"My focus is to remain in shape, improve on my form and keep working hard so I can get back in the West Indies team," he declared.
A staunch Muslim, Fudadin said that in order to be successful, regardless of religion or creed one must always give thanks to the creator. He said this is what religion has taught him and to which he owes his success.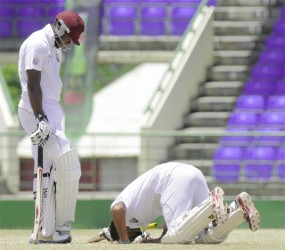 He also spoke about the support given to him from National Coach, Orin Bailey, whom he regards as a "good mentor and friend." In closing "Fudas" as he is called by colleagues and friends, advises young cricketers "To keep working hard, have a goal and a vision and don't be sidetracked from it.  "Learn from your downs and get back up quickly," he added.
Around the Web