(Caribbean Premier League) Georgetown, Guyana – Just weeks before the inaugural Limacol Caribbean Premier League T20 Tournament gets underway, the Guyana Amazon Warriors have had to make some changes to their team as young Ronsford Beaton, one of the team's under-23 players, has been placed on the injured list, and will be unable to participate.
The 20-year old fast-medium bowler from Guyana has picked up a stress fracture that will take some time to repair.  As a result, 21-year old fast bowler Keon Joseph, also from Guyana, has been called up to join the Amazon Warriors.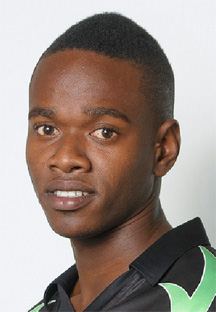 "It is unfortunate that we had to lose Beaton due to injury.  We expected him to play a major role in the team," said Amazon Warriors Coach Roger Harper.  "However we are delighted that we have been able to replace him with a talented player like Keon Joseph, and we are sure he will do a good job."
Beaton's absence will be a disappointment as he raised quite a few eyebrows during the recent regional season, bowling with pace and hostility to snare 16 wickets from six matches in the four-day competition and six wickets from five matches in the Caribbean T20.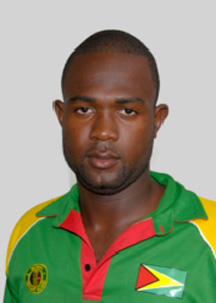 Joseph, however, a former West Indies Under-19 player, carries a fair turn of pace, and could prove an adequate replacement. He made limited appearances during the recent first class season but still managed to capture some attention when he rocked Jamaica with an incisive four-wicket burst at Providence back in April.
"I definitely feel excited that I've been called up to play for the Guyana Amazon Warriors," said Joseph enthusiastically.  "I am definitely coming to play and bringing my best."
Joseph's first opportunity to play will be on 31 July when the Amazon Warriors face the Trinidad & Tobago Red Steel at Providence Stadium.
Comments

A resurgent Guyana Amazon Warriors side completed a comprehensive seven wickets victory over the out-of-sorts St Lucia Stars to cruise to their second consecutive home win in the Caribbean Premier League (CPL) at the Guyana National Stadium, Providence, last evening.

BARCELONA,  (Reuters) – Barcelona are suing Neymar for 8.5 million euros ($10.00 million) for breach of contract as they want him to return the bonus he was paid when he signed a new five-year deal just nine months before joining Paris St Germain, the Spanish club said yesterday.
(Reuters) – Cristiano Ronaldo will have to serve his five-match ban for pushing a referee after the Spanish sports court (TAD) rejected Real Madrid's appeal against the length of the suspension, Spanish media reported yesterday citing court officials.

A 90th+3 minute strike secured Western Tigers a 1-1 draw with Georgetown Football Club (GFC), when the Corona Beer Invitational Football Championship continued on Monday at the GFC ground, Bourda.

Despite concluding the CONCACAF u15 Boys Championship with only one victory from four matches, Guyana Football Federation (GFF) President Wayne Forde said, he is delighted with the team's overall performance.