Overnight showers resulted in a swamped Everest Cricket Club ground, causing the abandonment of yesterday's match in the Guyana Cricket Board (GCB) senior female Inter-County limited overs tournament, between Essequibo Combined and Berbice.
On Wednesday, Demerara had secured a 35-run win against the Essequibian ladies in their 20 overs-a-side match which had been reduced to that quota due to rain. Demerara skipper June Ogle had led the way with a solid half-century at the top of the order, while Akeze Thompson and Haseena Mohamed mopped up the opposition sharing four wickets.
After the competition's second match was called off, Stabroek Sport caught up with the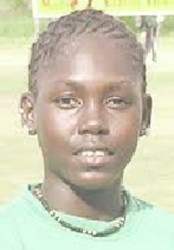 Coach and Captain of the ancient county's squad, Andre Percival and Shemaine Campbelle.
Percival, a former National batsman, noted that he and his team were indeed disappointed, stating that prior to the game, a meeting was held with the team and the girls "were all fired up from the night before."
He said that they will be sticking to their game plans and he hopes the ground-staff will be able to make the ground playable, even if the game is reduced to a 20/20 match.
The coach also noted that his team had utilised the LBI indoor facility yesterday in a bid to put in some more work. Saying that these two teams consist of players who know each other well, Percival said he was happy that his players know their opponents, jokingly saying, "It's a plus for me as a coach, it makes my job easier." Berbice skipper and West Indies female all-rounder, Campbelle said that she and team members were disappointed about the no-play, but stated that "no one can stop God's work" (referring to the rain).
She also revealed that she had played with members on the opposition quite a number of times, so they will be aiming to go out and "get the job done," while adding that the team will not be "taking their opponents for granted."
Berbice will be seeking to win their first match today against Demerara who already have one win under the belt. The action bowls off at 9:00hrs, weather permitting.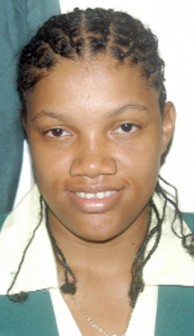 Demerara team: June Ogle (Captain), Akeze Thompson (Vice-Captain), Kavita Yadram, Hema Singh, Johan Vansertima, Haseena Mohamed, Tracey Glasgow, Jannette Daniels, Leana Harris, Abeena Parker, Renika Isaacs, Odessa O'Neil, Latoya Smith, Mandy Mangru and Lashana Toussaint
Berbice team: Shemaine Campbelle (captain), Tremayne Smartt (vice captain) Melanie Henry, Jacqueline Singh, Katana Mentore, Tessa Park, Natasha Gangoo, Stephanie Rodney, Phaffiana Millington, Erva Giddings, Nikita Toney, Trishanie Cort, Sherica Campbelle and Tinisha Cort.
Around the Web