ROSEAU, Dominica, CMC- The High Court in Dominica has stopped the Dominica Football Association (DFA) from proceeding with plans to hold a special conference to elect a Vice President this weekend.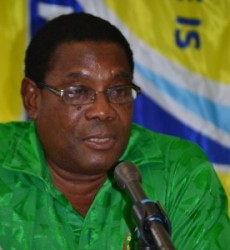 The high court issued its ruling in response to an injunction filed by former President of the DFA Patrick John seeking to prevent the conference from taking place today.
An Annual General Meeting (AGM) had mandated the DFA executive to stage the conference after it failed to ratify someone in that position.
John was banned by the FIFA disciplinary committee for two years in 2011 and later a DFA conference voted unanimously to suspend him for the remainder of his term of office until 2015.
He subsequently filed a law suit challenging the decision of the conference to suspend him.
As part of the suit, John sought an injunction from the court restraining the DFA from obstructing him from functioning as the "lawfully elected president of the DFA from November 24, 2013 to July 25, 2015."
DFA officials are not commenting on the matter and President Glen Etienne is out of state on official business.
John got himself in trouble with FIFA in an alleged bribery case involving Mohamed bin Hammam, a member of FIFA's executive committee.
FIFA later dropped the charge but found John guilty of infringement of its statutes and fined him US$3,300.