Den Amstel Panthers led by five-goal hauls from Orette Stephenson and Jeffrey Perreira, thrashed Jetty Gunners 12-0 in the West Demerara Football Association (WDFA) Stag Beer Senior League at the Den Amstel ground Sunday.
Stephenson netted in the fifth, 27th, 34th, 56th and 65th minutes while Perreira found the back of the net in the 10th, 28th, 46th, 66th and 67th minutes. The other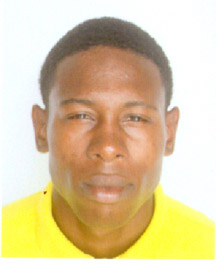 two goals came from Andre Hector and Aubrey Cummings who scored in the 13th and 31st minutes respectively.
In an earlier encounter, Uitvlugt Warriors defeated Bagotville/Nismes FC 3-1. On target for the victors were Seon Bobb, Marlon Brandis and captain Jamal Harvey in the 21st, 47th and 85th minutes correspondingly.
Scoring for Bagotville/Nismes was Sebastian Edwards in the 24th minute.
On Saturday at the same venue, Seawall FC led by an Adami Hoyte first half brace in the 10th and 29th minutes crushed Wales FC 3-0. Clement Browne completed the shut out with a 42nd minute strike.
A Keron Caines double in the 61st and 77th minutes powered Stewartville FC to a 3-0 drubbing of Beavers FC. Kwame Hyman completed the score line with a 44th minute conversion.
Around the Web