Winston George, Kadecia Baird and Adam Harris are expected to participate at the International Amateur Athletics Federation (IAAF) World championships which get underway this weekend in Moscow, Russia.
Baird is the only athlete who have made the `A' Standard qualifying time for the championships.
Baird made the IAAF `A' standard in the 400m at the Central American and Caribbean Games in Mexico earlier this year.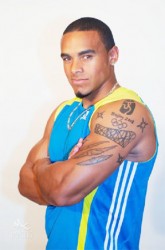 The 18-year-old Baird clocked 51.32 seconds to win the women's 400m at the XXIV CAC senior championships in July.
The IAAF World Junior silver medallist defeated Jamaica's Chrissan Gordon, 52.52 and Kineke Alexander of St Vincent and the Grenadines 52.81 to win the event in Mexico.
George, who represented Guyana in the 400m at the 2012 Olympic Games in London, has qualified this time around for the 200m.
George, who is on a fourth-month training stint in the United States of America,  (sponsored by the Guyana Police Force), laid down an impressive lifetime performance of 20.59 seconds one month into his training stint to qualify with a 'B' Standard time for the IAAF World Championship at the 27th New Jersey Invitational at the Colts Neck High School.
According to a source only tickets for Baird and George are covered for the championships given that the IAAF usually pays the funding for two athletes (one male and one female).
The source added that Hutson, who has already departed for Russia, is trying his best to acquire Harris's airfare for the championships.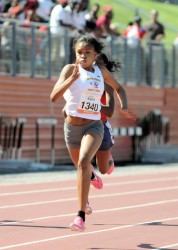 Harris has made the IAAF `B' standard for the championships.
Secretary of the AAG, Paul Arthur, told this newspaper that he was unable to comment presently on the position of the team.
However, Arthur listed Shaun Dietz as coach of the three member team.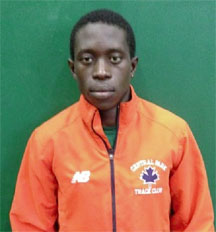 He also noted that the Hutson, who will lead the Guyana delegation at the championships, will represent Guyana at a Congress in Russia during August 10-18 Games.
Meanwhile, George and Baird both sprinters, will be looking to flay the Golden Arrowhead at the Luzhniki Stadium come Saturday.
Harris, Guyana's current 100m record holder is already registered for the men's 100m.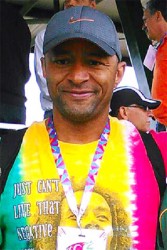 Harris is set to run the men's 100m on Saturday.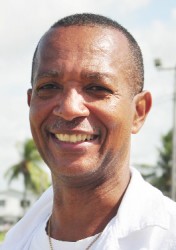 Around the Web