The fourth running of the Boyce/Jefford Classic will get underway today with local and foreign athletes primed to set the track ablaze as they compete for lucrative cash prizes.
This year the classic will be staged in two phases with today's activities running off at the Police Sports Club ground, Eve Leary while tomorrow's events are billed for the Mackenzie Sports Club ground.
Track and Field athletes from four Caribbean nations will be competing today at Georgetown's Police Sports Club ground in the international Boyce/Jefford Classic.
The annual meet will see athletes from Guyana coming up against the best of Trinidad and Tobago, Grenada and, for the first time in the four-year history of the competition, Suriname.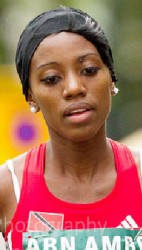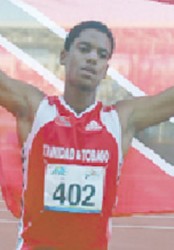 Only one of Guyana's overseas-based athletes would be competing this year, however, as some are busy at international meets including the World Championships. Ashley Tasher, based in the US, will compete in the long and triple jump events.
CARIFTA Games gold and silver medalist in the 1500 meters event, Cassey George, 14, will grace the meet as a guest competitor. She cannot compete professionally because she's under 16 years according to the rules of the International Association of Athletics Federation (IAAF).
Athletes taking part in the Women's International 800m and 1500m and the Men's 800m and 400m face fierce competition.
Trinidad's 2013 CARICOM 10k road race champion, Tonya Nero, CARIFTA Games two-time gold medalist, Jevina Straker, Boyce/Jefford 800m record holder Dennis Horatio, Kevin Bayley and Mark London of Trinidad, Grenada's Kenisha Pascal and Reon Radix and Suriname's Genelva Diko and Ramayo Dubios, just to list a few will face each other in the two-day competition.
In 2010, Colin Boyce and Edison Jefford initiated the Classic athletic meet in honor of Jefford's father, Elton Jefford, an accomplished Guyana national sprinter, who passed away in 2008.
"After my father passed away, who was one of Guyana's most prominent athletes, in 2008, I approached Boyce, the then Athletics Association of Guyana President, to organize a Meet in his honor. Boyce and I spent about 12 months refining the concept, and we came up with a structure. We decided to name the Meet to represent the Jefford Brand and also Boyce, in local athletics," said Jefford, a sports journalist at the Kaieteur News.
The Classic has since become this country most elite local track and field competition.
This year, organizers decided to hold the competition this month rather than the usual May, as last year's meet in May was water-logged.
At the 2012 meet, organizers called in the Fire Department to clear the field of excess water, as heavy rain swamped the track.
Athletes competing refused to abandon the competition despite the unfavourable 300m track at the Mackenzie Sports Club in Linden.
Athletes compete in 28 events, and seek to increase their performances at international standards.
At last year's finals, Guyana's Police Sports Club won the event, with National Park United second and the Guyana Defense Force Track Club third.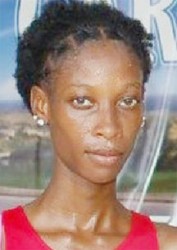 The Meet rewards the winning club with a first place prize of $500,000, while second and third place winners receive less. Corporate sponsors donate prize monies.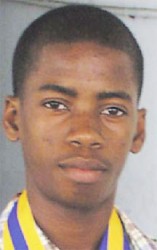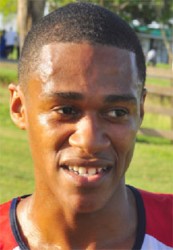 Last year's winners include Alisha Fortune in the Women's 100m and 200m with a time of 12.20 seconds and 25.60 seconds; Neisa Allen in the Women's 400m with a time of 1:02.30 seconds and Jevina Straker in the Women's 800m, clocking 2:30.80.
In the Men's 100m there was a tie for first place in the 100m dash, with Chavez Ageday, Akeem Stewart and Terry Easton recording 11.50 seconds; Stephan James won the 200m in a time of 23.40 seconds; Michael Bowman won the javelin with a 44.42m throw, ahead of national record holder, Leslain Baird and Julio Sinclair won the shot put event with a throw of 12.58 metres.
Natasha Alder posted a new Boyce-Jefford record in the Women's shot put event with 10.19 metres to erase her previous record of 9.65 metres set in 2010.
At this year's Meet, top athletes  will include: Alita Moore, Tiffany Carto, Alicia Fortune, Neisa Allen, Tirana Mitchell, Jevina Straker, Natrena Hooper, Tracy Moses, Alika Morgan, Jenella Jonas, Natasha Alder, Kevin Bayley, Cleveland Thomas, Jason Yaw, Stephan James, Shawn Semple, Leslain Baird, Winston Ceaser, Keith Roberts, Cleveland Forde, Nathaniel Giddings and Dennis Horatio.
The major finals take place tomorrow at the Mackenzie Sports Club ground, Linden.
Around the Web