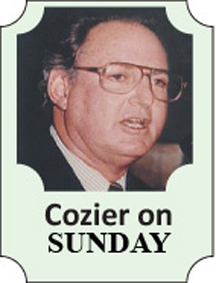 ONE of the objectives of the inaugural Limacol Caribbean Premier League was to provide young West Indies players a showcase for their talents, as the fashionable phrase has it.
What it meant, in essence, was the chance to advertise themselves to the IPL, the Big Bash and the other global Twenty20 franchise tournaments.
As different from the other two formats as it is, the CPL could hardly be a guide to the West Indies selectors for the packed international schedule over the coming year, starting with three Tests, five ODIs and two Twenty20s in New Zealand in December and January.
Yet a few whose time seemed to have passed – Lendl Simmons and Andre Fletcher most notably – have restated their case for further elevation. Others already established as Twenty20 specialists at regional level but largely ignored for internationals have reminded selectors of their value.
Leading into yesterday's Super Saturday triple header, one teenager had arrived from out of the blue – well, red to be precise – to make his mark at first time of asking.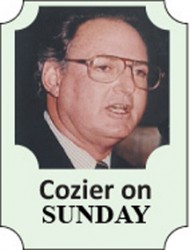 Nicholas Pooran, the Red Steel wicketkeeper and left-hand batsman, at 17 the youngest player in the CPL, announced himself with his uninhibited aggression that counted six sixes in his 24-ball 54 in the opening match against the Guyana Amazon Warriors, Sunil Narine and all.
IPL owners and scouts watching on tv back home would have rushed to their phones to find out more about this precocious Trinidadian. The impetuosity and confidence of youth makes it difficult to smash every ball so, in the next three matches, Pooran didn't manage to repeat but there can be no doubt that someone must have recognized a special ability to sign him on in the first place.
Sheldon Cottrell, the 23-year-old Jamaican soldier on the Antigua Hawksbills roster, is another who needed just one performance to confirm what has been known around here, if not elsewhere, for some time.
His speed and hostility scattered the Barbados Tridents at the Sir Vivian Richards stadium last Wednesday; as a left-armer, he offers the variety of different angles from either side of the wicket to complement his pace. His athleticism in the field and muscular hitting in the low-order are bonuses.
He has already been chosen for the West Indies 'A' team where he surely will be for the tour of India in October. The three Tests and ODIs and Twenty20s in New Zealand should follow to examine his effectiveness at the highest standard; indeed, more adventurous selectors would have had him in the recent home ODIs in the tri-nations series with India and Sri Lanka and the subsequent ODIs and Twenty20s against Pakistan.
Just as much as his bowling, his smile that lit up the night and the elaborate salute with every wicket stamped him as the classic box-office star for Twenty20 tv. The hierarchy from the Delhi Daredevils of the IPL, observing first hand in Antigua, would have taken notice.
Others who have made their mark are older and been around for some time, many either given little opportunity or discarded by the West Indies after failing to make use of earlier chances.
At 28, and six years after he first appeared in the maroon uniform, only an injury to Dwayne Bravo and timely runs against Sri Lanka 'A' regained Simmons his place in the Pakistan series. He has taken the cue to again string together consistent scores both then and now in the CPL.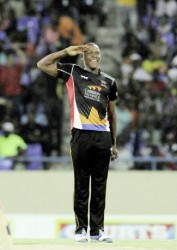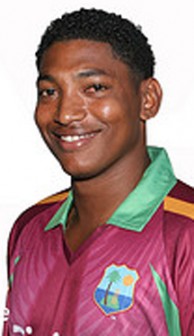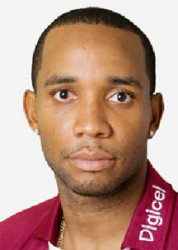 The coming year will tell whether he has finally managed to marry responsibility to experience. If he has, a return to the Test team beckons.
Fletcher first attracted attention in the Stanford Twenty20. He opened with Chris Gayle for the Superstars against England in the contentious 20/20 for 20 million  match in 2009, the two knocking off the winning target of 101 in 12.4 overs.
The next year, his share of their stand of 133 off 11.3 overs in West Indies victory over Australia at the Oval in the ICC World T20 was 54 off 32 balls. His 54 against Australia in Johannesburg was the top-score for the strike-hit West Indies in the Champions Trophy.
Then, inexplicably, the runs dried up. There were four ducks in five Twenty20 innings, two in three ODIs. His ODI average slipped to 10.64 in Twenty20s, to 17.06 in ODIs. The predictable upshot was that he was dropped.
A stint at the Sagicor High Performance Centre seems to have rebooted his confidence. It is evident as much in his slick wicket-keeping in the CPL as in his batting (scores 57, 23, 20, 2, 76, 46 not out); it is a position that remains wide open for applications in West Indies teams in all three versions. Other names that have faded out of Twenty20 selection – Andre Russell, Krismar Santokie, Garey Mathurin, Nikita Miller – have again presented themselves. It is a mystery why Santokie has been confined to two Twenty20 internationals. He is, by some distance, the most effective bowler in the regional game; his 77 wickets, most bowled or lbw to full length deliveries, have been taken at an average of 11.79 and an economy rate of 6.06.
His dismissal of Chris Gayle for the Amazon Warriors against the Tallawahs at their shared home ground of Sabina Park on Thursday was typical Santokie, wicket-to-wicket yorkers with a hint of inswing that finally found the inside edge of the game's most intimidating hitter on its way into leg-stump.
Mathurin, the slow left-armer, is another who has been kept on the outer since his 4-0-9-3 Man of the Match spell that shocked England to defeat at the Oval two years back. He has had only two such matches since.
His skidding, incoming deliveries with the new ball have resulted in miserly economy rates of 5.49 in his 37 Twenty20s and 5.95 in the CPL.
Santokie or Mathurin are specialists in a version that requires especially tight control of length and line and an unflustered attitude. They shouldn't be underestimated because they don't come into the reckoning for anything but Twenty20s.
And, as is evident since its creation in England a decade ago, Twenty20 cricket has become a significant part of the game.
Around the Web