West Demerara Mavericks captain Sudesh Persaud yesterday said that his team will be looking to put on a good showing against Suriname in their exhibition T20 game at the Providence National Stadium this month end.
The two sides will clash in the supporting match of the Guyana/Trinidad T20 encounter following an agreement by the Guyana and Trinidad and Tobago Cricket Boards for the national teams to play in a two match series here.
The matches will serve as preparation for the Trinidad and Tobago T20 side ahead of their participation in the upcoming Champions League tournament in India next month.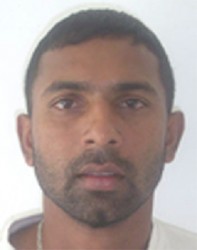 According to Persaud, the side is a "mixture of experience and youth."
The 15-man squad named yesterday will include national U17 skipper, Travis Persaud, young wicket-keeper, Balram Aron, Under-19 player Daniel Basdeo and New Line Aqua Farm opening batsman, Chabiraj Ramcharran.
Sudesh Persaud, who plays for the West Demerara-based club, McGill Superstars, said the upcoming exhibition match would be a great opportunity to showcase the team's potential as they have been "dominating the West Demerara area for the past 10 to 12 years."
He also praised the youngsters of his club stating that they are very "respectable and disciplined."
Special mention was made of Travis Persaud who the skipper said has "good leadership qualities," adding that he hopes the youngster continues to show his maturity and does not lose his way like other players.
The match will commence at 14:00 hours and will be followed by the second T20 between Guyana and Trinidad and Tobago at 19:00 hours.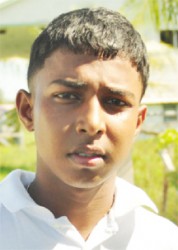 West Demerara Mavericks: Sudesh Persaud (Captain), Balbinda Shivpersaud, Yutesh Dhanpaul, Feroze Karimullah, Rameshwar Persaud, Jagdesh Balgobin, Balram Aron, Abdool Razack, Nandkishore Singh, Chabiraj Ramcharran, Arvin Seepersaud, Travis Persaud, Daniel Basdeo, Akshaya Persaud and Jevon Hector.
Around the Web