West Indies players Shivnarine Chanderpaul and Ramnaresh Sarwan have not confirmed the availability to play in the Demerara Cricket Board Trials tomorrow and Friday chairman of the Guyana Cricket Board (GCB) Junior Selection Committee Nazimul Drepaul said yesterday.
The DCB on Monday named three squads to participate in two days of trial matches in an effort to select the team for the upcoming El Dorado Inter County limited overs cricket tournament which bowls off later this month.
According to Drepaul, the two West Indies stars were included in the squads for the trial games due to the fact that they are yet to confirm their availability, they were not named as captains.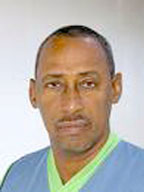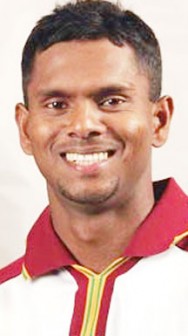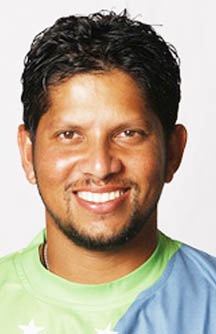 Chanderpaul is currently fulfilling his commitments with his English county club Derbyshire while Sarwan, who recently returned home after a successful inaugural Caribbean Premier League (CPL) tournament as skipper of the Guyana Amazon Warriors, appears to be having some much needed rest.
The Demerara Cricket Board (DCB) on Monday released three squads who will battle tomorrow and Friday.
The squads will be led by national players Christopher Barnwell, Leon Johnson and Steven Jacobs respectively. A host of other ex and current national players will be vying to for spots on the Demerara team.
The first two games between Jacobs's Team '1' and Johnson's Team '2', will take place at the Georgetown Cricket Club (GCC) ground, Bourda tomorrow with the winning team playing Barnwell's Team '3' on Friday at the same venue.
Drepaul is urging all the players to be prompt and reach the Bourda ground venue for 9:00am and to walk with coloured clothing.
The El Dorado 50 overs-a-side round-robin competition features teams from Berbice, Essequibo and Demerara and is staged by the Guyana Cricket Board (GCB). It is scheduled to bowl off on September 21 barring the non participation of the other two counties.
Yesterday, the Georgetown Cricket Association (GCA) said that their players are free to play in the upcoming season of cricket without any objections from the association while efforts to contact officials of the Essequibo Cricket Board (ECB) were futile.
Meanwhile Chairman of the Competitions Committee of the Berbice Cricket Board (BCB), Carl Moore, yesterday said that despite the ongoing conflict with the various boards, players from Berbice are prepared to participate in the upcoming Senior Inter-County tournament.
Moore said that the BCB will take part in all forms of Inter-County cricket in Guyana, whether it was female or male. He added that the board has no problem with their players being a part of any tournament and fully support their players' choices.
Around the Web