KINGSTON, Jamaica, CMC- Jamaica have named two newcomers in a 27-man squad for their World Cup Qualifying encounters away to Panama on Friday and at home to Costa Rica next Tuesday.
Leicester City defender Wes Morgan, and Shaun Cummings, of Reading FC were named by new head coach Winfried Schafer during a news conference here late Monday.
Marlon King and Chris Humphrey, who were banned from the national team for breaches of the team's disciplinary code of conduct, have been recalled.
Also returning to the squad are midfielder Jobi McAnuff, captain of Reading FC, and striker Luton Shelton, both of whom were absent from Jamaica's last three World Cup Qualifiers for varying reasons.
McAnuff missed the games for personal reasons, while Shelton was surprisingly dropped from the team.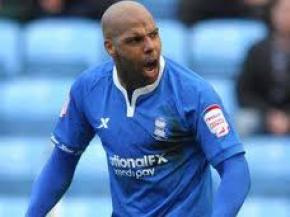 "We must go to Panama confident, with power," German coach Schafer told the media before releasing the list of players.
"I want players who have heart for Jamaica. If they don't have heart, I don't want them".
Five local-based players have been named in the squad- goalkeeper Gariece McPherson ,defender Adrian Reid, midfielder Wolry Wolfe, defender Kemar Lawrence and striker Jermaine 'Tuffy' Anderson.
Central defender Adrian Mariappa, who signed for English Premiership outfit Crystal Palace from Reading FC on Monday, has also been included, though he remains ineligible for Friday's game against Panama, having received a red card in Jamaica's last game against Honduras on June 11.
"We have to be a team, not 11 players, but a team, with a strong bench, strong 11 on the field," insisted Schafer.
"We must give the players confidence, and we must trust the players, and the players must fight for each other."
Jamaica sit in the cellar position in their final CONCACAF qualifying group and desperate needs a win to keep alive its chances of qualifying for next year's world cup in Brazil.
Around the Web