Andre Percival coach of the national women's cricket team is urging the Guyana Cricket Board (GCB) to place more emphasis on the time given for preparation of both the male and female national teams ahead of regional and other tournaments.
Percival made the call in an exclusive interview with Stabroek Sports following the teams' participation in last month's regional Super50 and T20 tournaments in Grenada.
Jamaica defeated Barbados by six wickets in the final of the T20 competition.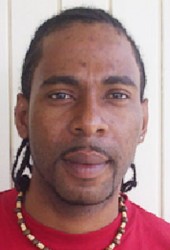 Guyana reached the semi-finals of both competitions losing to Trinidad in the Super50 competition and Jamaica in the T20 format.
Percival, though, said he was extremely impressed by the female cricketers' performance in Grenada.
The squad had only a few delays training sessions at the Chetram Singh Centre of Excellence at La Bonne Intention (LBI) displayed talent and maturity in their 50over and T20's games in the Caribbean.
The former first-class player on Monday told Stabroek Sport that after rain impeded their training sessions in Guyana, the players were only able to get in fruitful sessions in Grenada. "I was satisfied with the level of cricket. They had a nice week-long training stint in Grenada and they made use of the few days and improved from day to day."
The 38-year-old reiterated that the players needed more time to prepare for the tournament after they were given short notice by the GCB.
"We needed more time to train so the ladies could have gotten fit to adapt to the situation," he reported.
Percival, a former West Indies Youth Captain who was coaching the side for the first time said he was impressed by one-day captain, June Ogle, Shemaine Campbell and Tremayne Smartt along with a few other junior players.
The 14-member team which went through a five-day training camp at the Chetram Singh Centre of Excellence reached the semi-finals in the 50-overs tournament before being defeated  by Trinidad and Tobago by eight runs under the Duckworth/Lewis method.
Guyana had made 191-5 from 50 overs with June Ann Ogle, 55, Treymane Smartt 47 and Shemaine Campbell 44 the principal scorers.
Trinidad in reply reached 71-2 in 20.5 overs with opener Amanda Samaroo making 37 and Stacy Ann King not out on 27.
Jamaica won the final defeating Trinidad and Tobago by seven wickets in St. George's.
In the semi-final of the T20 competition Guyana made 97 all out off of 19.4 overs with Tremayne Smartt 35, Shemaine Campbell 22 and Katana Mentore 15, the principal scorers. Jamaica in reply reached 99 for five off 19.4 overs with Tameka Sanford 27 not out, Chanelle Henry 20 not out and Jodi-Ann Morgan 16, the main run scorers.
According to Percival, rainfall hindered some of the Guyana's matches during the tournament.
Around the Web