Former national footballer Albert Barton also known as T-Barts who passed away on August 27 at the age of 81 will be buried today at the Le Repentir Cemetery.
"T-Barts" as he was fondly known, was vacationing in Guyana from Canada before his passing. He had lived in Bent Street, Georgetown before migrating to North America.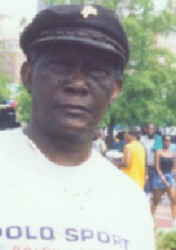 Barton represented Guyana as a centre half in the late 1950s and early 1960s. On the local circuit he represented Victoria, Young Men's Christian Association (YMCA) and Juicy FC at the club level. Stabroek Sports will like to extend condolences to the family and friends of Albert Barton.
Around the Web