The road to the El Dorado Senior Inter-county 50 overs-a-side competition will be travelled today when Leon Johnson's XI battles Steven Jacobs' XI at the Georgetown Cricket Club ground, Bourda as players look to place themselves in contention to secure places on the Demerara team for the upcoming Guyana Cricket Board Inter County competition.
The Inter County competition which bowls off September 21 will feature a three-way battle among the respective counties; Demerara, Essequibo and Berbice.
Earlier in the week, the Demerara Cricket Board (DCB) released three squads for two respective days of trial games beginning today and concluding tomorrow, with the aim of selecting the best players to represent the county. The fixtures are set as such that; Team '1', play Team '2' today, while the winner plays Team '3' tomorrow.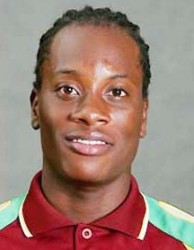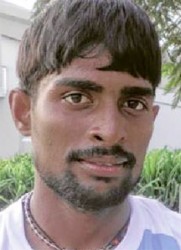 Team'1' and Team '2', will be led by the national all-rounder Jacobs and West Indies 'A' batsman, Johnson respectively, both who have been in good form dating back to the West Indies Cricket Board (WICB) 2013 Regional Tournament.
Jacobs, who has been in good form since the regional tournament earlier in the year, followed by a good warm up match against Pakistan,  also had a few good games at the Caribbean Premier Leagues (CPL) playing with his local franchise Amazon Warriors and will be hoping that his form takes him all the way to the final draft.
National batsmen such as Robin Bacchus, who hit some form recently against Trinidad and Tobago's Red Force registering a half-century in their two warm up matches last weekend, along with the pugnacious Andrew Lyght Jr., and young left-handed wicketkeeper Kemol Savory, form a decent batting line.
The all-rounders in the team are Jacobs himself, Zaheer Mohamed and Carl Rambarose while the bowling unit will see the tall left-arm pacer Andre Stoll making a return and the right-arm pacer Kellon Carmichael, as its premier quick men, while Amir Khan will fill the spinners spot. Team '2' boasts a line-up that features quality in both departments and he skipper Johnson, who has been among the runs of late, will be a key figure for his team. Johnson, a few months ago, brought up his maiden first-class hundred against Sri Lanka in their 'A' team series, backed up by some good batting in the warm up match against Pakistan. He also recently top scored for Guyana in their first T20 match against the Trinidad Red Force in their two match preparatory series.
Former National opening batsmen Shemroy Barrington, son of West Indies batting star Tagenarine Chanderpaul, out-of-sorts opener Rajendra Chandrika, middle order batsman Vishal Singh, wicket-keeper Joseph Perry, all-rounder Shaquille Williams and a few other youngsters make up a dangerous batting line.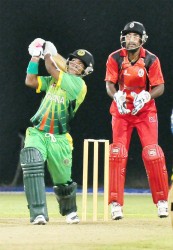 National fast bowler Paul Wintz and off-spinner Collis Butts are the stand out bowlers in the team with considerable experience between themselves.
The Senior West Indies pair of batsmen, Shivnarine Chanderpaul and Ramnaresh Sarwan will likely miss the trials, due to Sarwan's option to rest and Chanderpaul's English club commitments
The winner of today's encounter will take on the third and final Demerara team, which is led by all-rounder Christopher Barnwell tomorrow at the same venue. Today's match commences at 9:30am.
Around the Web