The Guyana Badminton Association (GBA) has named nine players to participate in the Caribbean International junior championships (CAREBACO) to be held in San Juan, Puerto Rico from tomorrow until September 15.
The CAREBACO junior championships will be held from tomorrow until next Sunday and will be followed by the CAREBACO senior championships which will run from September 12-15.
Both championships, which have been sanctioned by the World Badminton Federation and the Pan American Badminton Confederation, will be held at the Pedrin Zorilla Coliseum, San Juan.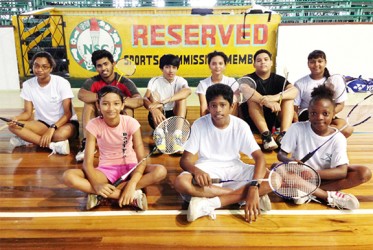 The Guyana team will be led by Nicholas Ali with Narayan Ramdhani as the vice captain.
According to a press release from the GBA, the players had undergone intensive training over the last one and a half months and will be expected to better last year's performance in the Dominican Republic where they won  two gold, one silver and six bronze medals.
At the Suriname International Championships in April this year the junior players won one gold, one silver and four bronze medals.
The Guyana team is:- Nicholas Ali, captain, Narayan Ramdhani, vice captain, Noel Shewjattan, Jonathan Mangra, Hemraj Beharry, Nadine Jairam,
Meshonn Persaud, Abosaide Cadogan and Priyanna Ramdhani. Gokarn Ramdhani, president of the GBA will serve as Manager/Coach.
Around the Web