By Tony Cozier
THE West Indies' sudden summons from India for two Tests and three ODIs there, starting in late October, has more to do with one cricketer, as eminent as he is, and the petulance of sensitive officials rather than cricket itself.
Once again, its origins accentuate India's status as the powerful leaders of the international game.
On the one hand, the series presents the opportunity for Sachin Tendulkar, India's greatest batsman and a legend in his own life-time, to play his 200th , and probably last, Test in his homeland where he is a demi-god to his billion or so countrymen.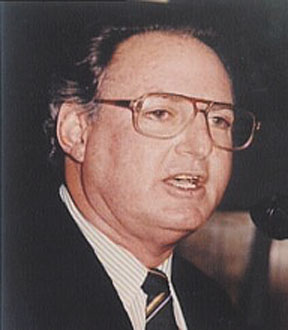 As things stood, he would not have achieved that cherished, unique landmark until the second of three Tests on the tour of South Africa, listed on the International Cricket Council (ICC) Future Tours Programme from November through January.
Whether Tendulkar chooses to go or not for what is a mouth-watering series between No.1 and No.3 in the ICC rankings, it would not now start until the West Indies depart India November 17.
There is a certain irony to the tale in that Tendulkar, now on 198 Tests, would have already had his 200th at home against Australia last March had he not chosen to skip the three Tests in the West Indies two years earlier to be ready for the subsequent summer's series in England. Even his many fans in this region were offended by his decision; it was widely regarded as disrespectful to West Indies cricket.
Another factor enters the issue. It concerns the relationship between the Board of Control for Cricket in India (BCCI) and Haroon Lorgat, the chief executive of Cricket South Africa (CSA), the BCCI's fellow, independent ICC member.
The BCCI was so irritated by Lorgat's attitude when he was in the same position at the ICC, particularly in relation to its refusal to accept the Decision Review System (DRS) that it strongly, and openly, objected to his appointment by CSA.
Until then, relationships between India and South Africa had been especially strong.
India had been to the fore in its opposition to apartheid in cricket, as in all else; they were the first to host South Africa for an international series, the ODIs of 1992; when South Africa's united team was accepted into the ICC, India was the first to tour.
India brought South Africa into the T20 Champions League as a shareholder, along with Australia; when the tournament was shifted in 2012 because of security doubts surrounding the Indian elections, South Africa stepped in at the last minute to stage it.
It is astonishing that these staunch bonds could be so rapidly eroded over such tittle-tattle. Astonishing but not entirely surprising, given the tetchiness of the politicians, businessmen and others with no playing background who now administer the game everywhere.
As a result, the BCCI is making South Africa sweat over the itinerary for their tour.
From the start, it rejected CSA's proposed itinerary of three Tests, seven ODIs and two T20s (as per the ICC's FTP) in July; since then it has introduced the West Indies trip to end November 17 and brought forward its two Tests and five ODIs in New Zealand to January 19-February 18. It's difficult to see how the originally planned South Africa programme can be squeezed into that reduced window.
As the uncertainty drags on, grounds chosen to host India are worried about what to do about pre-sold tickets and the South Africa team sponsors, Castle Lager, have issued a statement that it is "concerned over the implications of a shortened tour."
Jagmohan Dalmiya, interim head of the BCCI, maintains that the "tour was never off"; Lorgat states that he is meeting with BCCI secretary Sanjay Patel in Dubai later this month "to work out the best possible schedule."
Lorgat is adamant that CSA "as custodians have a responsibility to act in the best interest of the game and all our stakeholders."
A BCCI official is quoted on the cricinfo website as echoing such sentiments, with a puzzling rider.
"Our priority is to look after the interests of our players and the board. Such a long tour (South Africa) wasn't viable from either perspective. We want to space out our tours to that our cricketers get much needed rest between them," he said, presumably with tongue firmly in cheek.
From September 19 through to the end of the New Zealand tour India's cricketers were down to play six Tests, 19 ODIs (seven at home against Australia next month) and four T20s. They have now had the West Indies added to their workload.
In the meantime, Lorgat has offered to "apologise" for any offence he may have caused to anyone (whatever that means) and Dalmiya responded by saying that it would be "nice" if he did.
You really couldn't make it up. And we think the ways of West Indies cricket administration are bizarre.
They certainly aren't that bizarre that the latest BCCI call could be declined.
Whatever its motive, it is the West Indies' first Test cricket since overwhelming Zimbabwe in both matches in the Caribbean in March. Key batsmen Chris Gayle, Kieran Powell and Darren Bravo need to get back into the groove of the longer form before they immediately move on to New Zealand for three Tests, five ODIs and two T20s.
As India will be appreciably stronger at home, the one danger is that a couple of heavy defeats could undermine confidence built up over six consecutive Test victories. What is more, it won't be the ideal preparation for New Zealand, where the conditions are significantly different.
This tour is payback to India for their presence in the triangular tournament with West Indies and Sri Lanka in Jamaica and Trinidad in June when their accompanying sponsors and host of ground perimeter advertisers brought substantial cash into a WICB treasury as depleted as any of the region's IMF-threatened governments.
Under such bi-lateral arrangements, the hosts are responsible only for the visitors travel and accommodation; they keep any profits. With a population of over a billion and a prosperous economy, the Indians are certain of profitable returns, even from a tour by a team in the lower reaches of the ICC ratings.
For West Indies, it's simply a chance to get in some unexpected Test cricket and to be the supporting act in the grand finale of a great cricketer's career.
Around the Web